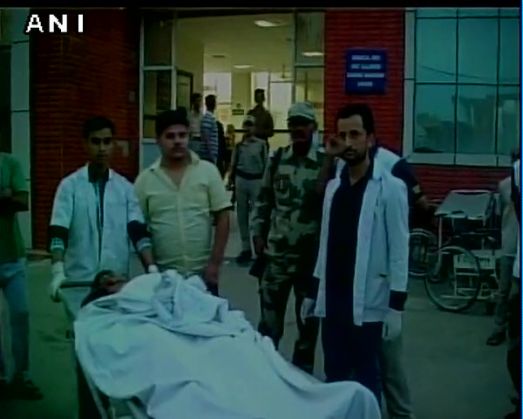 The Samba district of Jammu and Kashmir witnessed unprovoked firing by Pakistan troops late last night on 23 October and it continued into the early hours of Saturday, 24 October.
The firing began at around 8 PM on Friday, 23 October and continued until 2 AM on Saturday, 24 October. The Border Security Forces (BSF) retaliated heavily.
On the morning of 24 October, the Jammu and Kashmir Deputy Chief Minister Nirmal Kumar Singh spoke on the ceasefire violation in Samba: "Pakistan will face the consequences. This is not in the larger interest of Pakistan."
A total of nine posts of the BSF were targeted in the firing and the affected areas also include areas between river Basantar and river Tarna.
There has been no loss of lives of any BSF personnel in the firing. On the other hand, one civilian was killed and two others were injured. The injured were rushed to the hospital.
-With inputs from ANI