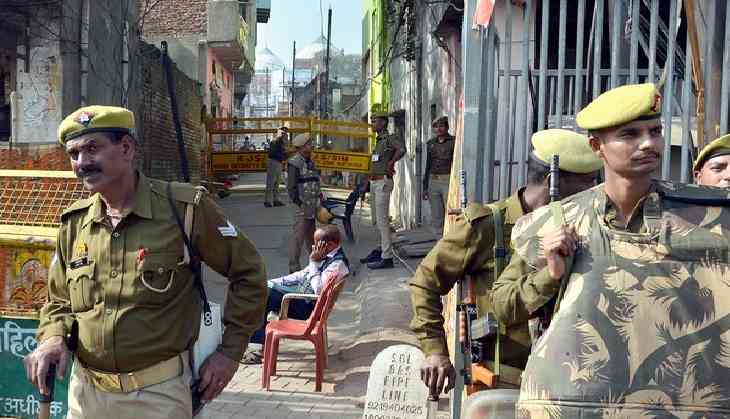 Lucknow Police have booked more than 10 people for "promoting enmity" after they allegedly burnt photocopies of the pages of Ramcharitmanas in the Vrindavan area of the city on Sunday. The police said that the FIR was registered on a complaint lodged by BJP leader Satnam Singh Lavi.
The case has been filed against 10 named and several unidentified people at the PGI police station under sections 120 B, 142, 143, 153-A, 295, 295-A, 298, 504, 505(2), 506 of the Indian Penal Code (IPC)."No one has been arrested till now," the police said.
According to the complaint filed by the BJP leader, Akhil Bharatiya OBC Mahasabha burned "photocopies" of pages allegedly carrying "objectionable comments on women and Dalits" in Ramcharitmanas in support of Samajwadi Party leader Swami Prasad Maurya. Yashpal Singh Lodhi, Devendra Yadav, Mahendra Pratap Yadav, Naresh Singh, SS Yadav, Sujit, Santosh Verma, and Salim are among those who were booked.
Swami Prasad Maurya, considered a prominent OBC leader in Uttar Pradesh, had sought a ban on the work composed by the 16th-century poet-saint Tulsidas alleging that Dalits and women have been "insulted" in Ramcharitmanas.
The SP leader said, "I don't have any issue with Ramcharitramanas but parts of it have insulting comments and sarcasm directed at particular castes and sects. Those should be removed.
"Speaking on the issue with ANI earlier, Maurya said, "Those who threatened to slit my neck and tongue were seers or were from a particular caste. Had the same threat been made by a person belonging to some other religion, he would have been called a terrorist. Are the seers threatening to slit my tongue and neck not terrorists devils, and executioners? If they had, indeed, believed in the religion that they claim to espouse, they couldn't have said such things."