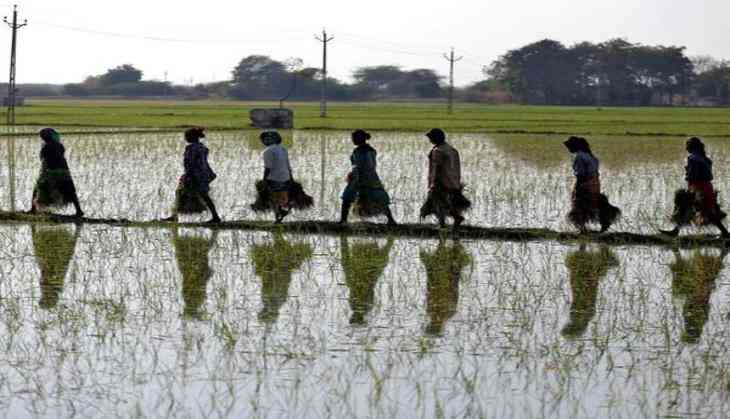 Opposition leader Ajay Singh on 17 June lashed out at Madhya Pradesh Chief Minister Shivraj Singh Chouhan, asking him to stop giving speeches and work on the development of the farmers.
Speaking to ANI, Ajay Singh said, "If Shivraj Singh Chouhan feels that he has resolved the farmers' problems then he is totally wrong. Rather than commenting on the farmers in debt crisis, the Chief Minister should sit and resolve issue on it because this matter has been there since ages. My take on this to Chouhan is that he should stop giving speeches and work on the development of the farmers.
Earlier in the day, a 40-year-old farmer Jagdish Mori committed suicide in Dhar by consuming poison allegedly due to being under debt.
Yesterday, an indebted farmer Kalla, unable to pay off a loan of Rs. 40,000, committed suicide in Shivpuri.
Kalla, 55, committed suicide by hanging himself from tree. His family did not even have money to cremate him. Villagers somehow managed to collect the money for the cremation.
Between 2014 and 2016, 15,614 farmers have committed suicide.
The recent suicides, however, come in the wake of the farmers' agitation in Mandsaur.
Mandsaur became the epicentre of farmers' agitation over a demand for loan waivers and better prices for their produce.
During the agitation, six farmers were gunned down by the police, thereby drawing criticism from political parties. The situation forced the district officials to impose Section 144, and restricted prominent personalities from visiting the violence-hit district.
A number of political leaders, including Congress vice-president Rahul Gandhi, and social activists, tried to visit Mandsaur but the police didn't let them enter the area.
Section 144 was later revoked ahead of CM Chouhan's visit to the families of the deceased farmers.
-ANI