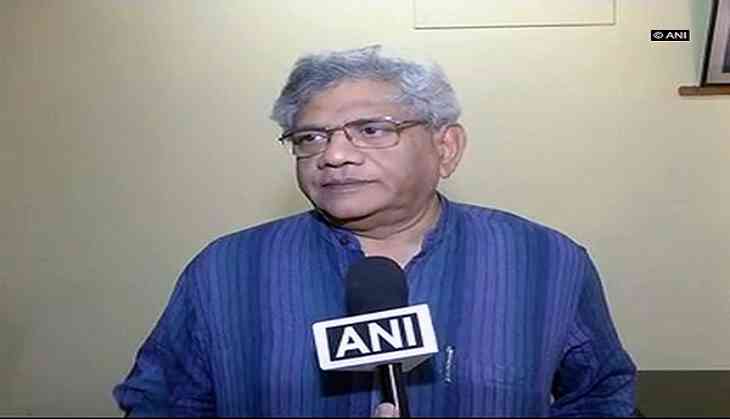 After three men were thrashed by locals in Bihar's Bhojpur over suspicion of carrying beef in a truck, the Opposition on Thursday lashed out at the Bharatiya Janata Party (BJP) stating that 'when the saffron party is in power' it's obvious for these incidents to occur.
Speaking to ANI, Communist Party of India (Marxist) CPM General Secretary said, "It is a clear confirmation that BJP has assumed power in Bihar. Now, only Hindutva policies will be implemented while he (Nitish Kumar) continues to remain as the Chief Minister. Lynching and mob violence have entered Bihar as soon as the BJP came to power there."
Resonating similar views, Congress leader Meem Afzal stated that these incidents are occurring because BJP is in power.
"If Nitish Kumar has aligned with BJP, then such incidents will surface in the state. These incidents are happening because BJP is in power. It is to be seen what Nitish will do on this matter whether he will continue his stand regarding secularism or he will compromise," Afzal said.
Earlier in the day, it was reported that three persons were thrashed on suspicion of transporting beef in Bihar in a truck. Following the ruckus created by the locals, the police also reached the spot and are probing the matter.
The police also took three people into custody and also confiscated their truck.
The locals alleged that illegal slaughterhouses have been running in the area for past few months.
The locals also blocked NH 84 and staged a protest.
The truck driver said that the meat was being transported to Kolkata through Muzaffarpur- Bhagalpur road.
-ANI