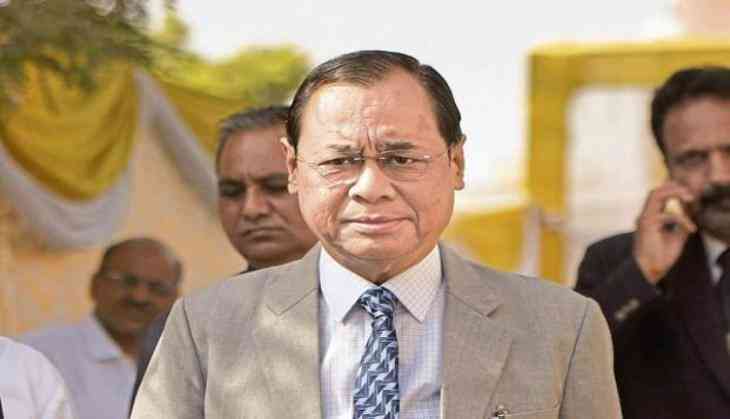 As India celebrates its Constitution Day, the Chief Justice of India has stated that its the binding force of the nation and it continues to guide everyone in the society.
India's Constitution was ready and drafted on November 26, 1949 by the drafting committee which was headed by Dr. Bhim Rao Ambedkar.
The Constitution came into effect on January 26, 1950 as Pandit Jawahar Lal Nehru had demanded a Poorna Swaraj on this date in 1930 and hence, the date was decided.
Chief Justice of India Ranjan Gogoi, today in a seminar has said, "When it was brought into force, our Constitution was criticised. Sir Ivor Jennings termed it as far too large&rigid. Time has weakened criticism and it's a matter of pride that our constitution has lived with great vigour in last 7 decades."
CJI Ranjan Gogoi had praised the Constitution and said that it guides us in the times of dilemma and that its wisdom helps everyone in the moment of crisis. He said "Our constitution is voice of marginalised & prudence of majority. Its wisdom continues to guide us in moments of crisis. It's in our best interest to heed advice under constitution. If we don't,our hubris will result in sharp descent into chaos."
Union Law Minister Ravi Shankar Prasad, who was also present at the event, said "Ordinary Indian's sixth sense & DNA of his inherent trust in Indian democratic process, regardless of his religion, caste, community, economic status or literacy is the most defining moment of India's constitutional governance."
Prasad added that "We need to trust India's democracy because they have this confidence we can unseat any political leader or political party howsoever popular, howsoever powerful in Delhi or in states."
Also read: Lok Sabha Election 2019: Upendra Kushwaha clears the air on alliance, says, 'Want PM Modi to be re-elected
Our constitution is voice of marginalised & prudence of majority. Its wisdom continues to guide us in moments of crisis. It's in our best interest to heed advice under constitution. If we don't,our hubris will result in sharp descent into chaos: CJI Ranjan Gogoi #ConstitutionDay pic.twitter.com/2RhUsHzrNP

— ANI (@ANI) November 26, 2018
Ordinary Indian's sixth sense & DNA of his inherent trust in Indian democratic process, regardless of his religion, caste, community, economic status or literacy is the most defining moment of India's constitutional governance: Union Minister Ravi Shankar Prasad #ConstitutionDay pic.twitter.com/4Ol6dpommX

— ANI (@ANI) November 26, 2018