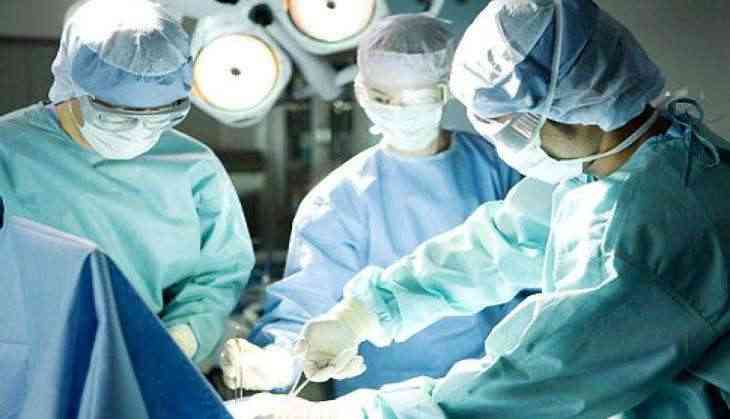 In a weird incident, a team of neurosurgery doctors successfully removed a tumour from a 30-year-old man's brain in Jaipur hospital. Surprisingly the man was awake throughout the three-hour surgery and recited the Hanuman Chalisa.
As per report in HT, the Narayana Multispeciality Hospital doctors team took out a surgery on a man suffering from repeated epilepsy seizures, was done through a unique neuro-surgical procedure – 'Awake Craniotomy' or 'Awake Brain Surgery'.
However, a few other hospitals earlier refused to conduct surgery on the patient, Hulasmal Jangir of Bikaner, iting enormous chances of loss of speech and possible paralysis upon operation, reported HT.
"Monitoring response in a conventional brain surgery is not possible, as the patient is sedated. In awake brain surgery, the patient's response can be continuously monitored, which helps the surgeon to ascertain the exact spot without damaging other areas of the brain. In this patient's case he was continuously asked to read, sing or recite the Hanuman Chalisa. His responses helped us perform the surgery safely and successfully as whenever we would touch a wrong spot, his speech would get inaudible," said Dr Bansal.
"Surgery was done using high-end operating microscope which can magnify the brain area and special dyes were injected to mark the tumour. The patient was discharged within 72 hours and he is now leading a normal life," said hospital facility director Karthik Ramakrishnan.
Also read: Shocking! Man saw an 'alien object' outside his home in Pune; what he did next is unbelievable