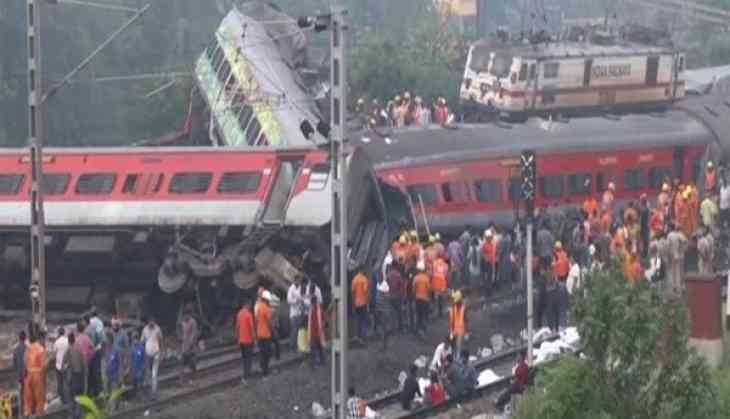 A visual from the accident site in Odisha
Bhubaneshwar (Odisha): The death toll in the Odisha train accident involving two express trains -- Bengaluru-Howrah Express and Shalimar-Chennai Coromandel Express -- and a goods train in Balasore has risen to 288.
Meanwhile, the Odisha government has declared a day of mourning on Saturday in the wake of the train derailment. Chief Minister Naveen Patnaik declared a day's mourning on Saturday, saying that no state celebrations would be held on the day.
The announcement was made through an official release by the state I&PR Department. The Konkan Railway officials informed that the flagging off ceremony of the Goa-Mumbai Vande Bharat Express has been cancelled in view of the tragic accident in Odisha.
Railways Minister Ashwini Vaishnaw on Saturday said he had ordered a high-level probe into the derailment on Friday night. Speaking to ANI on the incident, Vaishnaw said the accident was unfortunate and the rescue operation began shortly after word of the incident reached his ministry.
He said the probe was ordered to determine what caused the derailment of the passenger train coaches.
Several coaches of the Shalimar-Chennai Coromandel Express derailed near Bahanaga station in Odisha's Balasore after hitting a goods train.
According to Railway spokesperson Amitabh Sharma, the accident took place around 7 pm on Friday. "Around 7 pm, 10-12 coaches of the Shalimar-Chennai Coromandel Express derailed near Baleswar and fell on the opposite track. After some time, another train from Yeswanthpur to Howrah dashed into those derailed coaches resulting in the derailment of its 3-4 coaches," Sharma told ANI.
(ANI)