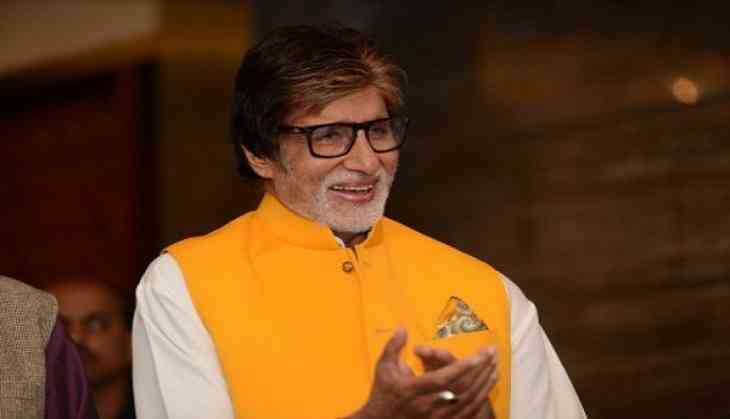 From the leak of Paradise Paper to Indian women hockey team lifting the Asia cup, here is the top 5 news of the day.
1- Paradise Papers Leak: 714 Indians including Amitabh Bachchan, Manyata Dutt, Jayant Sinha listed for offshore dealings
Bollywood superstar Amitabh Bachchan, Union minister Jayant Sinha, film star Sanjay Dutt's wife Manyata Dutt, Britain's Queen Elizabeth II, Colombian President Juan Manuel Santos, singers Bono and Madonna, US Commerce Secretary Wilbur Ross are listed alongside other popular personalities as a new investigation talks about alleged offshore dealings of the world's rich and famous.
2- Former Pakistan PM Shaukat Aziz's name emerges in 'Paradise Papers'
A new expose has again created a political furor in Pakistan after former Prime Minister Shaukat Aziz's name figured in the huge leak of documents, which disclosed how a number of politicians, among others, allegedly invested vast sums of money in off-shore accounts.
"Shaukat Aziz set up the Antarctic Trust in the name of his wife, three children and granddaughter weeks before he came to Pakistan to lead the finance ministry," Geo News quoted the International Consortium of Investigative Journalists (ICIJ) representative, Umar Cheema, as saying.
3- Won't stop highlighting inefficiency of Govt through my cartoon: Bala
Soon after the Tirunelveli District Court granted bail to cartoonist Bala, he categorically stated that he would continue to highlight the inefficiency of the government through his cartoons.
"I did not commit a murder, so I have no regrets. I will continue to highlight the inefficiency of the government through my cartoon. I will continue; won't stop," Bala told reporters here.
4- Orlando Bloom opens up about child abuse in Hollywood
Abuse in Hollywood has become a topic of conversation nowadays.
There have been many allegations made on some of the biggest names of the entertainment industries. The allegations include sexual harassment, sexual assault, and rape.
Orlando Bloom, whose latest movie 'Romans' focuses on a man who was sexually abused as a child, hoped that his movie "will give men who have experienced sexual abuse a safe place or a feeling of being able to relate."
5- Happy to qualify for World Cup on merit: Rani Rampal
After lifting the Asia Cup title on Sunday, Indian women hockey team captain Rani Rampal expressed her happiness over earning qualification for next year's World Cup.
"We are all extremely happy that we won the Asia Cup and have earned the qualification for next year's World Cup on merit," Rani said.
Indian eves have qualified for next year's women's World Cup as Continental Champions after defeating China 5-4 in a thriller shoot out decider as the match ended at 1-1 in regulation time, here at the Kakamigahara Kawasaki Stadium.
-With agency inputs