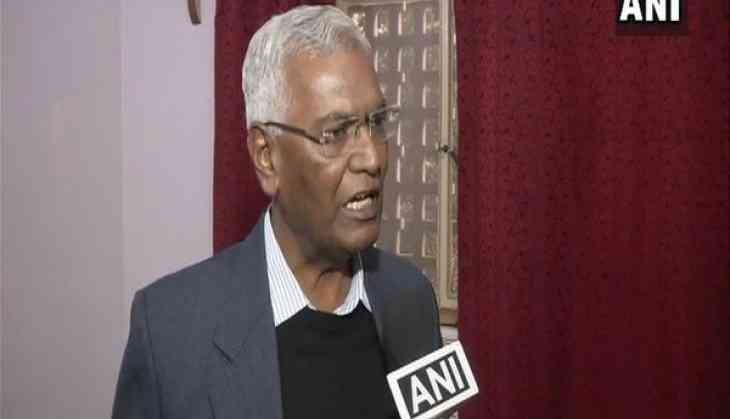 The Communist Party of India (CPI) leader D Raja on Friday denied giving political colour to the press conference by four Supreme Court judges.
Talking to ANI after meeting Justice J. Chelameswar, Raja said there was no political reason behind the meeting.
"I have known Justice Chelameswar for a long time. When I came to know of the extraordinary step taken by him and other judges, I thought must I meet him. I am not giving it political colour," Raja said.
He, however, said what the judges have said concerned everybody.
"These are concerns for everybody, it is about future of country and democracy," Raja said.
In a first in independent India's history and a first for the Supreme Court of India, four judges addressing the media on Friday, appealed to the nation to save their institution if they wanted democracy in the country to survive.
Justices Madan B. Lokur, Kurien Joseph, Ranjan Gogoi and Jasti Chelameswar addressed the press conference on the lawns of Justice Chelameswar's official residence here.
Speaking on behalf of the four judges, Justice Chelameswar expressed his lament over the corrosion and compromise taking place within the institution of the judiciary and especially within the portals of the Supreme Court.
He said, "We owe a responsibility to the institution and the nation. Our efforts have failed in convincing the CJI (Chief Justice of India) to take steps to protect the institution."
The judges said that they have discharged a debt to the nation by issuing an appeal to the nation to save the institution (Supreme Court).
They written a letter to the Chief Justice of India Dipak Misra in which they expressed concerns over the functioning of the Supreme Court.
They have also raised issue Judge B.H. Loya's death. The Supreme Court on Friday sought the Central Bureau of Investigation (CBI) Judge B.H. Loya's postmortem report from Maharashtra government asserting that the "matter is very serious."
The apex court has posted the next hearing on the issue for Monday, 15 January.
--ANI