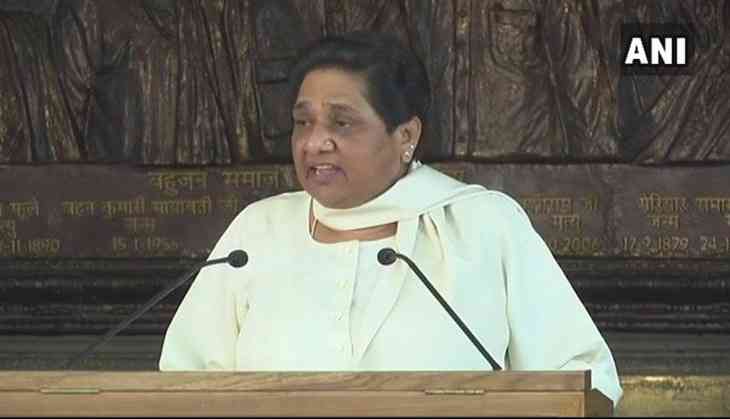 Without taking names, Bahujan Samaj Party (BSP) supremo Mayawati on Tuesday urged political parties to end the blame game in the recent alleged violence in Gujarat which apparently led to exodus of migrants especially those belonging to Uttar Pradesh and Bihar. She underscored that the Gujarat government should take strict action against those involved in the incident because north Indians are "not foreigners".
Speaking to ANI, Mayawati said: "There is no point of accusing each other. North Indians are not foreigners; they are citizens of our country. I appeal to the Gujarat government to take stringent action against the accused instead of doing politics on this matter."
Around October 5-6, non-Gujaratis, especially those hailing from Uttar Pradesh and Bihar were allegedly attacked after a native of Bihar was arrested on accusations of allegedly raping a 14-month-old girl in Sabarkantha district. Subsequently, the violence stated to have led to many leaving the state.
Voicing her concern over the incident, Mayawati further said: "It is sad that people who voted and made Modi ji win from Varanasi are being targeted in Gujarat. The BJP government in Gujarat should ensure that strict action is taken against those responsible for such attacks."
Meanwhile, Samajwadi Party (SP) leader Ghanshyam Tiwari stated that attacking on migrants is an anti-poor mindset. "First responsibility of the Gujarat government is to ensure that every citizen is safe in the state. Attacking migrants is an anti-poor mindset. If the state is unable to prevent such attack then the state is complicit. Prime Minister Narendra Modi should remember that if he cannot protect people of Uttar Pradesh and Bihar in his own home state Gujarat then he has no place in Uttar Pradesh as well," he said.
Congress president Rahul Gandhi in his recent post blamed the Prime Minister Narendra Modi government for alleged violent attacks on north Indian migrants in Gujarat. The Gandhi scion had earlier tweeted and blamed poverty and unemployment as root causes of the situation in Gujarat. "The system and the economy are both deteriorating. It is totally wrong to target expatriate workers. I will stand completely against it," he had said.
On Monday, Minister of State for Micro, Small and Medium Enterprises Giriraj Singh, however, accused the Congress of trying to spread hatred in the country.
The BJP minister's remark was in reaction to Congress leader Sanjay Nirupam's comment on Sunday on the incident.
On Monday, Uttar Pradesh Chief Minister Yogi Adityanath said that Gujarat Chief Minister Vijay Rupani informed him that no incident of violence took place in the last three days, adding that people were only spreading rumours.
-PTI