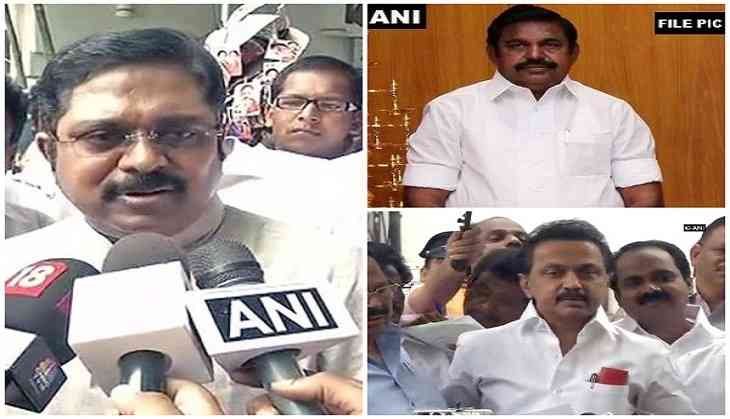 Edappadi K palaniswamy (ANI)
Soon after a bill proposing a hike in the monthly salary and other allowances of MLAs in Tamil Nadu by Chief Minister Edappadi K Palanisamy was tabled in the Assembly, sidelined Dravida Munnetra Kazhagam">All India Anna Dravida Munnetra Kazhagam (AIADMK) leader TTV Dhinakaran on Wednesday opposed the bill.
The bill proposes to increase the monthly salary of the legislators from the existing Rs 55,000 to Rs 1.05 lakh.
While addressing the media here, Dhinakaran said, "This double salary hike is to keep his MLAs with him. Also, the salary hike for MLAs is needless when government has no money to pay transport workers. I totally oppose the amendment tabled in the Assembly."
Dravida Munnetra Kazhagam (DMK) working president MK Stalin also opposed the bill and said, "People will laugh at us for this hike when transport workers in the state are on strike demanding a salary hike."
The chief minister announced this during the last assembly session in July.
--ANI