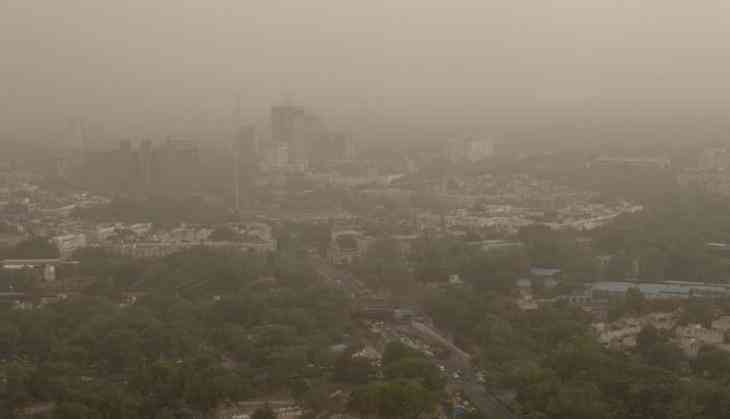 The dry spell to continue in Delhi for next few days as monsoon is getting late delayed. Delhiites woke up to warm and humid morning with temperature settling at 31.3 degrees Celsius, whereas, the humidity was recorded at 58 per cent.
With the rising temperature the air quality is also worsening but on Friday Delhi's air improved a bit 272 (poor) as compare to Thursday 317 which was recorded as 'very poor' by the Central Pollution Control Board (CPCB). As per the Hindustan Times report, winds are bringing in dust from the desert regions of Rajasthan and since Wednesday the pollution level has increased by two times.
As per the government scientist, they have warned that the air quality might get worse in the next few days as dust from Jaisalmer, Rajasthan will blow into the national capital.
As per the MeT department Delhiites are likely to get relief from scorching heat from 16th July as light showers are expected by the evening of 16th July. On Friday, the maximum and minimum temperatures were recorded at 39.2 and 30.6 degrees Celsius, respectively.
Also Read: Prayagraj: City faces flood-like situation as heavy rainfall swells river Ganga