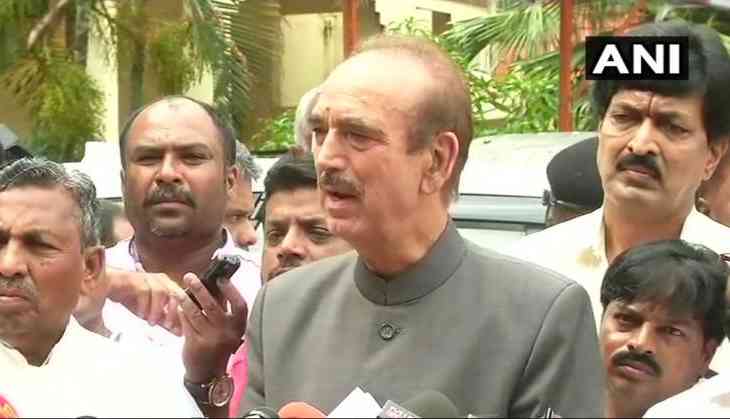 The Congress today ruled out any tie-up with the PDP after the BJP pulled out of the ruling alliance in Jammu and Kashmir.
Senior Congress leader Ghulam Nabi Azad said here that the BJP had committed a "Himalayan blunder" by forming a government with the PDP.
He said the BJP, a national party, should not have allied with PDP, a regional player.
"The regional parties should have been allowed to form an alliance among themselves," he told reporters here.
The alliance has devastated the state, be it economically or socially, and has left Jammu and Kashmir in a state of "ruins", he said.
(PTI)