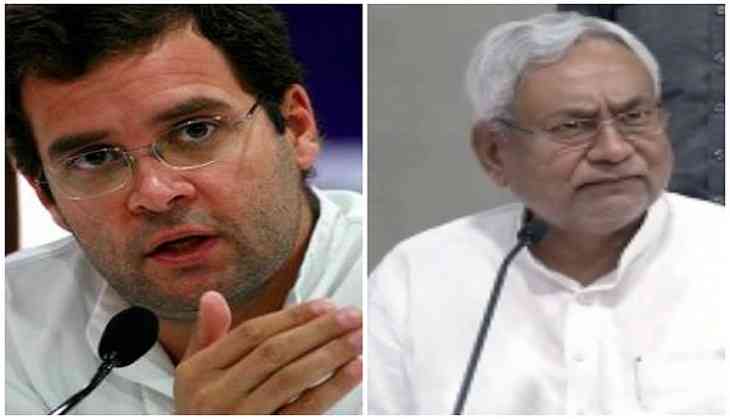 Bihar Chief Minister Nitish Kumar met Congress vice-president Rahul Gandhi at the latter's residence here on Saturday, in the backdrop of clouds of uncertainity hovering over the ' mahagathbandhan' in Bihar.
Reportedly, Nitish Kumar will attend a dinner hosted by Prime Minister Narendra Modi for outgoing President Pranab Mukherjee in the national capital.
The meeting has taken place at a time when tension is brewing within the grand alliance in the state after corruption charges were filed against Rashtriya Janata Dal (RJD) supremo Lalu Prasad Yadav and his family members, including Bihar Deputy Chief Minister Tejashwi Yadav.
The situation saw an escalation after Nitish Kumar extended his support to National Democratic Alliance's (NDA) Presidential candidate and now elect Ram Nath Kovind.
The two leaders, reports say, discussed the charges against Tejashwi.
-ANI