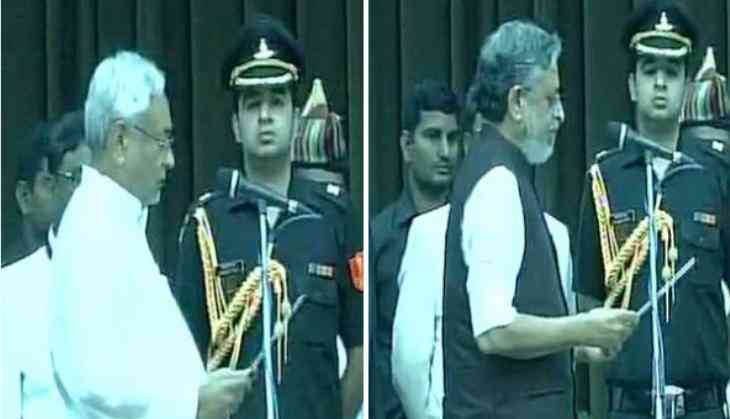 Nitish Kumar is new Bihar CM, Sushil Modi is his deputy
Janata Dal (United) supremo Nitish Kumar on Thursday took oath as Bihar Chief Minister. Bharatiya Janata Party (BJP) leader Sushil Modi also took oath as Bihar Deputy Chief Minister.
Bihar Governor Kesrinath Tripathi administered the oath to Kumar and Modi at Raj Bhavan. This is the sixth time when Nitish has taken oath as the Bihar Chief Minister. With this, the political uncertainty in Bihar that loomed in on Wednesday after Kumar's resignation ended.
Bihar witnessed upheaval soon after Nitish Kumar's resignation came in yesterday evening.
Meanwhile, Kumar's former ally Rashtriya Janata Dal (RJD) cancelled its protest march to Raj Bhavan to oppose Kumar's swearing-in ceremony due to the probationary orders.
-ANI