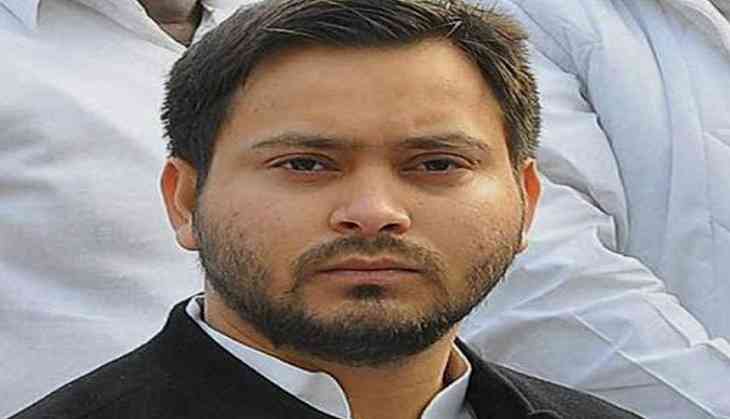 The Rashtriya Janata Dal (RJD) leader Tejashwi Yadav on Thursday alleged that Nitish Kumar-led Bihar government was conspiring against him.
"Nitish Kumar is in distress with the support garnered by our 'Samvidhan Bachao Nyaya Yatra'.

It has come to our knowledge from trusted sources that the Nitish government is hatching a huge conspiracy against me," Yadav tweeted.
He followed it with two more tweets, saying that he was being spied, and attempts were being made on his life.
"After phone-tapping, now, from my stay at Circuit House to attempts at poisoning my food and along with that, I am being stalked to meeting venues for the purpose of spying. Schemes are being plotted to defame me and cause harm to my life and property," the tweet read.
Yadav also claimed that it was a well-known fact that "Nitish Kumar is a negative and opportunistic person of autocratic tendencies who can stoop to any level to clear his opponents from the scene."
This is not the first time that Yadav has cried conspiracy at the Bihar Chief Minister as well as its ally Bharatiya Janata Party (BJP) since the RJD-JDU alliance fell apart.
In the past, Yadav has also accused the BJP and Kumar's JDU Party of hatching a conspiracy against his father Lalu Prasad Yadav, when the latter was convicted in multiple fodder scams.
--PTI