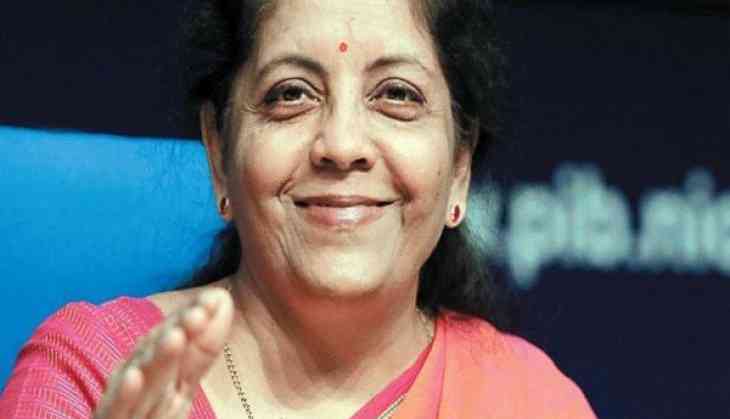 Defence Minister Nimala Sitharaman met Singapore's Deputy Prime Minister Teo Chee Hean on the sidelines of the ASEAN Defence Ministers' Meet here on Saturday.
The 12th ASEAN Defence Ministers' Meeting (ADMM) and the 5th ADMM-Plus are being held in Singapore and attended by the defence ministers from the ASEAN countries.
The two day conference which began on Friday is also attended by defence ministers from Australia, China, Japan, New Zealand, South Korea, Russia, and the US.
"Smt Sitharaman in a courtesy meeting with Mr Teo Chee Hean, Deputy PM of Singapore on the sidelines of ASEAN Defence Ministers' Meet (Plus) in Singapore," Office of Defence Minister said in a tweet along with the pictures.
Sitharaman is scheduled to meet her Singaporean counterpart Ng Eng Heng later in the day.
Earlier, she spoke on terrorism at the Fifth ASEAN Defence Ministers' Meeting-Plus (ADMM-Plus).
"We condemn terrorism in all its forms and manifestations given that it constitutes one of the most serious threats to international peace and security," said a joint statement by the ADMM-Plus Defence Ministers on 'Preventing and Countering the Threat of Terrorism'.
"We reaffirm that any acts of terrorism are criminal and unjustifiable regardless of their motivations, whenever, wherever, and by whomsoever committed, and remain determined to contribute further to enhancing the effectiveness of the overall effort to fight this scourge on a global level," it said.
The ministers emphasised the importance of cooperation between states and their competent bodies who bear the primary responsibility in preventing and combatting terrorism.
"We call upon all states to fulfil their international counter-terrorism obligations, including taking lawful steps to prevent the commission of terrorist acts, eliminating the financing of terrorism and other material support there to, suppressing the flow of foreign terrorist fighters, and preventing the recruitment and movement of terrorists,"it said.
The ADMM-Plus Ministers also reaffirmed the grouping as a key component of a robust, effective and open regional security architecture that promotes mutual trust and confidence among the defence establishments.
This is the second time that Singapore is chairing the ADMM since its establishment in 2006 and the first time to chair the ADMM-Plus since its establishment in 2010.
ASEAN is a regional intergovernmental organisation comprising comprising 10 Southeast Asian countries, which promotes international cooperation and facilitates economic, political, security, military, educational, and sociocultural integration.
-PTI