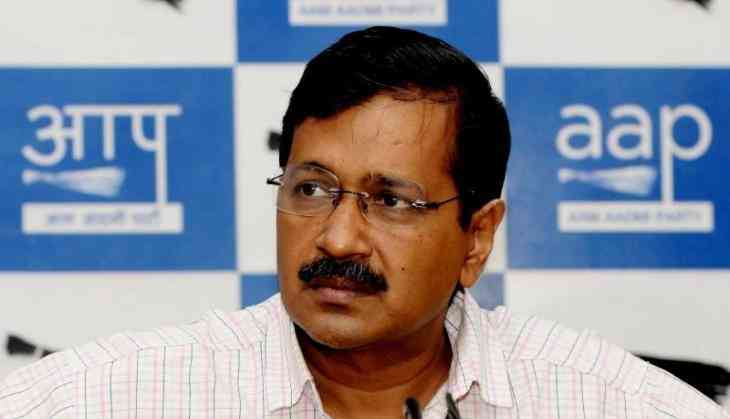 As Income Tax Department on Wednesday conducted raids in multiple locations of the Delhi Transport Minister Kailash Gahlot, CM Arvind Kejriwal attacked BJP government over Nirav Modi and Mallya. The Delhi Chief Minister and Aam Aadmi Party chief in a tweet said, BJP does frienship with scammers like Nirav Modi and Vijay Mallya and attacks us.
CM Arvind Kejriwal tweeted, "Nirav Modi, Mallya se dosti aur hum par raid?" AAP chief said that the raids were a failure as nothing had come out of raids that had targeted him and his two colleagues.
"Before the next raid, you should apologise to the people of Delhi for harassing their elected government," he added.
नीरव मोदी, माल्या से दोस्ती और हम पर रेड?

मोदी जी, आपने मुझ पे, सत्येन्द्र पे और मनीष पे भी तो रेड करवाई थीं? उनका क्या हुआ? कुछ मिला? नहीं मिला? तो अगली रेड करने के पहले दिल्ली वालों से उनकी चुनी सरकार को निरंतर परेशान करने के लिए माफ़ी तो माँग लीजिए? https://t.co/GUGEb0dwL5

— Arvind Kejriwal (@ArvindKejriwal) October 10, 2018
The Income Tax Department on Wednesday conducted a search operation on multiple premises linked to Delhi Minister Kailash Gahlot. The IT department has raided at least 16 locations in national capital, Gurugram and nearby locations.
A team of 30 tax department officials are in the raid operations. Search underway at Brisk Infrastructure and Developers Ltd & Corporate International Financial Services Ltd, at present.
The searches are being conducted as part of a tax evasion investigation against two construction firms linked to the minister and others, the officials said.
Kailash Gahlot is the minister for transport, law and revenue and is an Aam Admi Party (AAP) legislator from the Najafgarh Assembly Constituency.
Also read: Income Tax raids on 16 locations linked to AAP Minister Kailash Gahlot