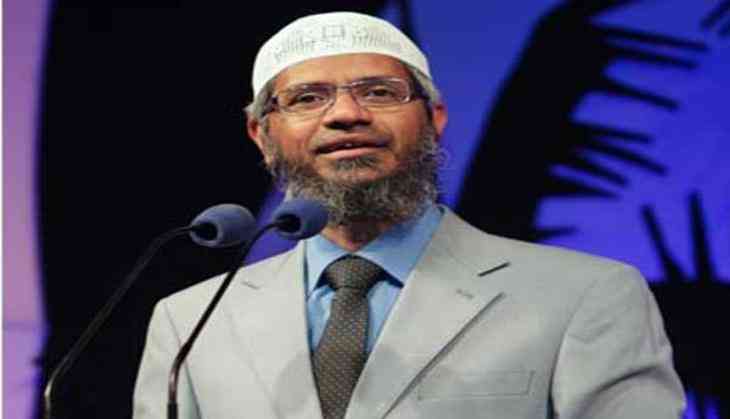 The National Investigative Agency (NIA) on 26 October filed chargesheet against Islamic Research Foundation (IRF) president and preacher Zakir Naik in its special court here.
Naik has been booked under charges of incitement of terror activities and hate speech among youth.
Earlier in July, the Ministry of External Affairs (MEA) at the request of the NIA revoked Naik's passport under the provisions of the Passport Act, 1967.
Naik was thrice been issued notices by NIA but he did not join the investigation.
On 21 April, the NIA Special Court issued a non-bailable warrant against Naik.
On 18 November 2016, the NIA registered a criminal case against Naik at its Mumbai branch under Sections 153A of Indian Penal Code (IPC) and Sections 10, 13 and 18 of the Unlawful Activities (Prevention) Act, 1967.
The IRF has already been declared as an Unlawful Association by Government of India as per a notification dated November 17, 2016.
The NIA has been looking for Naik since last year accusing him of encouraging and aiding his followers through his public speeches, lectures and talks, to promote on grounds of religion, disharmony or feelings of enmity, hatred and ill-will between different religious communities and groups.
Naik has delivered over 1500 public lectures/talks in India and abroad. His last public lecture in India was held in Kishanganj, Bihar in March, 2012.
-ANI