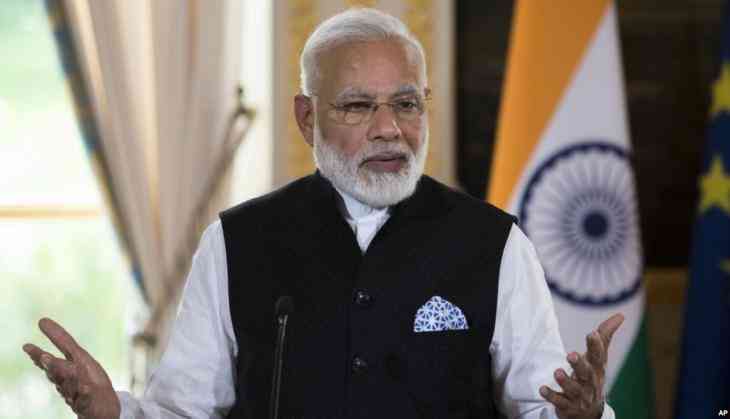 The Netherlands came out in support of India's bid for a permanent seat in the United Nations Security Council (UNSC) and has backed India's early entry into the NSG and other multilateral export control regimes.
The Netherlands' support came after Prime Minister Narendra Modi held talks with his Dutch counterpart Mark Rutte here.
The two Prime Ministers agreed that the bilateral relations between India and the EU merit increased focus and attention.
Recalling that the EU-India Strategic Partnership was launched in 2004 during the Dutch Presidency of the EU, they expressed the hope for an early resumption of negotiations leading to the conclusion of the Broad-based Trade and Investment Agreement between India and the EU.
Both leaders resolved to continue their efforts to strengthen global non-proliferation objectives, a joint communique issued after a meeting between the two leaders said.
Prime Minister Modi thanked the Netherlands for its role in India's accession to the Missile Technology Control Regime in June 2016.
Both leaders agreed that the Nuclear Suppliers Group (NSG), Wassenaar Arrangement and Australia Group would benefit from India's membership. The Netherlands expressed its support for India's early membership to the 48-member NSG and the Wassenaar Arrangement. For the Australia Group, the Netherlands welcomed India's recent application for membership.
The Prime Ministers reiterated that India and the Netherlands share common values of democracy, pluralism, respect for human rights and rule of law. They confirmed their shared interests and responsibilities in addressing a broad range of global issues, including climate change, peace and security, free and fair trade, sustainable development, a free open and secure cyberspace and an open, just, inclusive and rule-based international order.
Prime Minister Modi invited the Netherlands to join the International Solar Alliance [ISA]. Prime Minister Rutte appreciated the lead taken by India to galvanise global action on Climate Change through the initiative and declared that the Netherlands would consider the invitation positively.
With 20 per cent of India's exports to Europe entering through the Netherlands, the Prime Ministers discussed the role of the Netherlands as India's 'Gateway to Europe'.
They assessed that this position is only expected to grow in the coming years as a result of developments in both India and Europe. In this context, India and the Netherlands have the intention to strengthen their cooperation in the field of mobility and migration, the statement said.
-With PTI inputs.