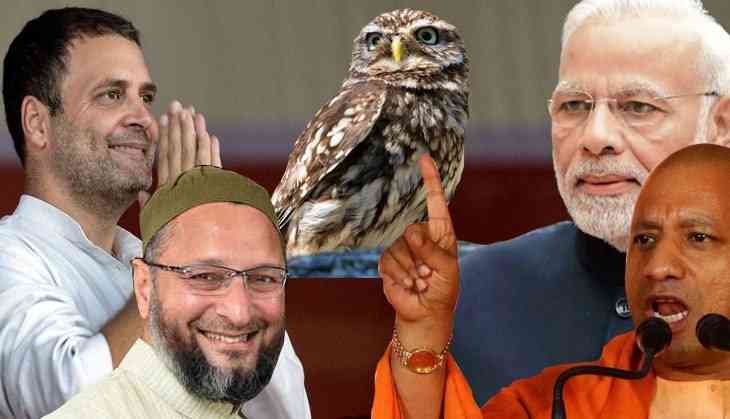 Elections are going on in five states of the country, of which voting is being done in Madhya Pradesh, Chhattisgarh and Mizoram. While in Rajasthan and Telangana voting will be done on, Friday, December 07. The candidates contesting from the respective assembly seats want to win at any cost. Even the political leaders have tried all the tactics to win the polls.
All the parties have brought their star campaigner to the ground. Where PM Modi and UP CM Yogi is a campaign for BJP, Rahul Gandhi has himself jumped on the ground to fight against BJP and TDP, while the Owaisi brothers are also tearing with their bitter words in order to counter them. According to NBT, even though they are not satisfied, so they have started using the "Owls" to ensure their victory.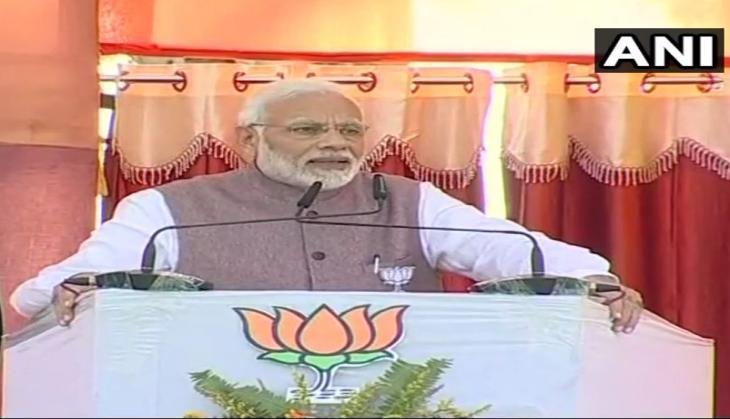 On one hand, the politician is using caste, religion, and community to woo the voter, on the other hand, politicians have begun to resort in occult practices. Ahead of assembly polls, the demand of the owls has increased tremendously in Telangana's election season. In Kaluburgi district, the police have arrested six people from Sedam taluka adjoining Telangana border on charges of smuggling of Owl.
During an interrogation, smugglers unearth shocking reasons for the smuggling of the owls that left the policemen in shock. The smugglers said that the leaders fighting in the neighbouring state of Telangana had ordered the Owl. Actually, the leaders want to turn their opponent's good luck into bad luck to ensure their win.
Owl will help win the election:
The people believing in superstitious kills the owls during black magic and they are thrown their heads, feet, wings, and anti-eye candidates in front of their opponent's house so that they get trap in the black magic and lose in the elections. If it is to be believed, sources say the candidates of opposition parties often do all these things because they think that it will help them win the elections.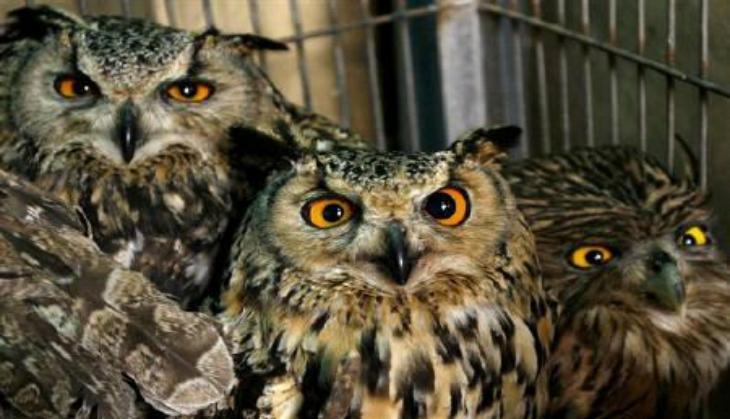 There is a myth in our country about the owls that they bring bad luck with them, especially when owls enter the house. Owls are used specifically for practices related to superstition like black magic.
One owl in four lakh rupees:
According to media reports, the smugglers had imposed a price of three to four lakh rupees for each owl. An official of the forest department said, "Indian Eagle Owl is called Kombina Gube in Kannada and there is a superstition behind that people can enslave people with the help of them because they have big eyes the doesn't blink.
Also read: Bhopal Gas Tragedy: Even after 34-years, five to six Bhopal Gas Tragedy victims are dying every day