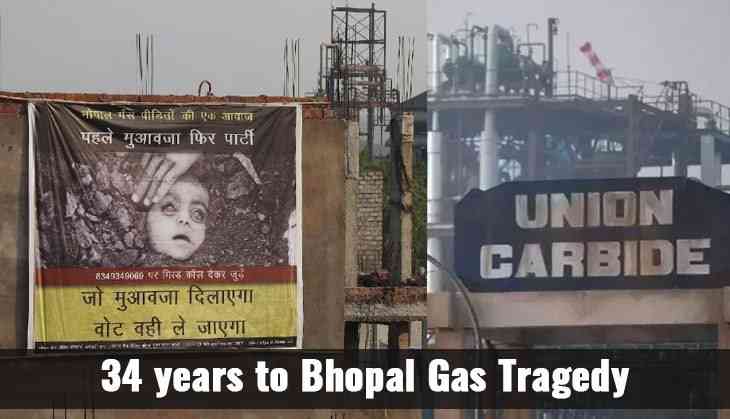 Bhopal Gas Tragedy, remembering a heinous and black night in the Indian and world history that still shook us in the present day. Bhopal Gas Tragedy is the world's worst industrial disaster that has claimed over 10,000 lives in December 1984 in Madhya Pradesh's capital Bhopal.
However, the horror of the disastrous incident still continues to haunt the people of Bhopal even after 34 years. As per media reports, every day around five to six people affected with the gas tragedy die.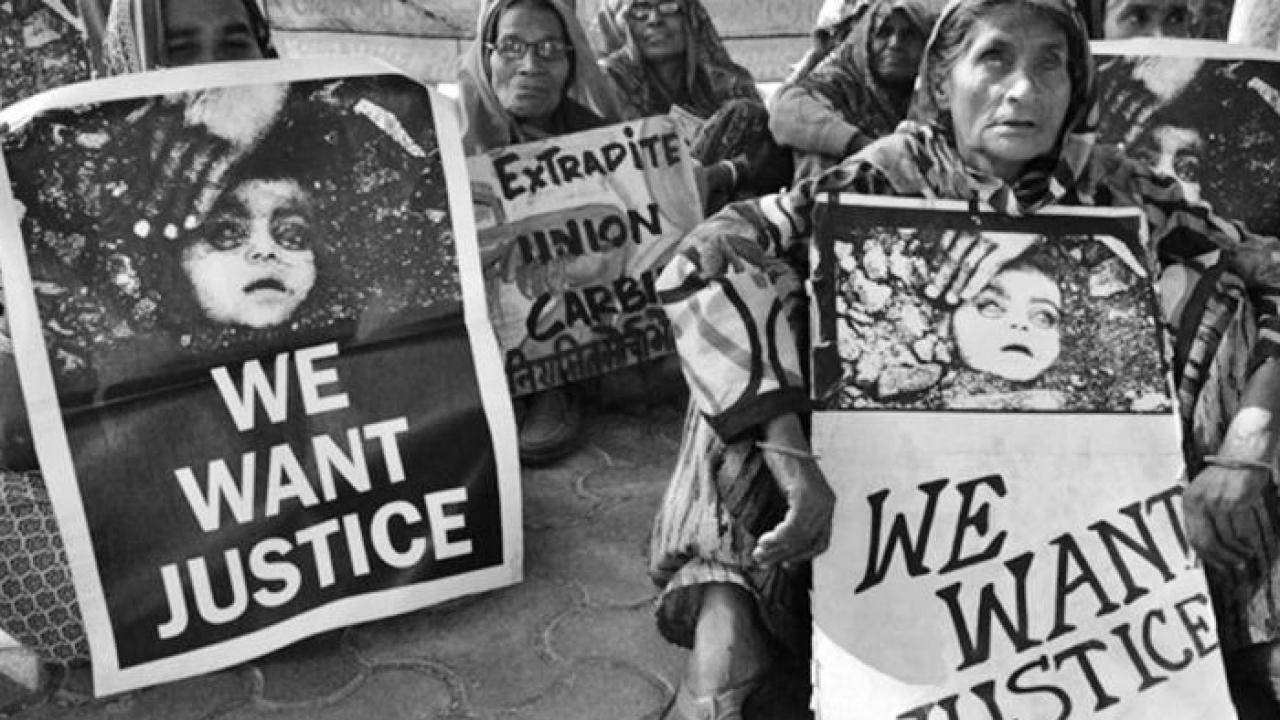 No one can forget the night of 2/3 December of 1984, when a leak of methyl isocyanate gas from the then Union Carbide India Ltd's pesticide plant in Bhopal destroyed the lives of thousands of families in one night.
According to a letter dashed off by Chief Minister Shivraj Singh Chouhan to Prime Minister Narendra Modi, Bhopal Gas Tragedy-- took over 10,047 people's life and severely affected the life of around 5,74,000 people.
Meanwhile, other than these official numbers, other figures estimate that at least 15,000 people died within two weeks of the disaster.
However, as Assembly election in the state is on the door, polling has been done but it was unbelievable to witness that no political party found it as a concern election issue, not now, not in the last 34 years.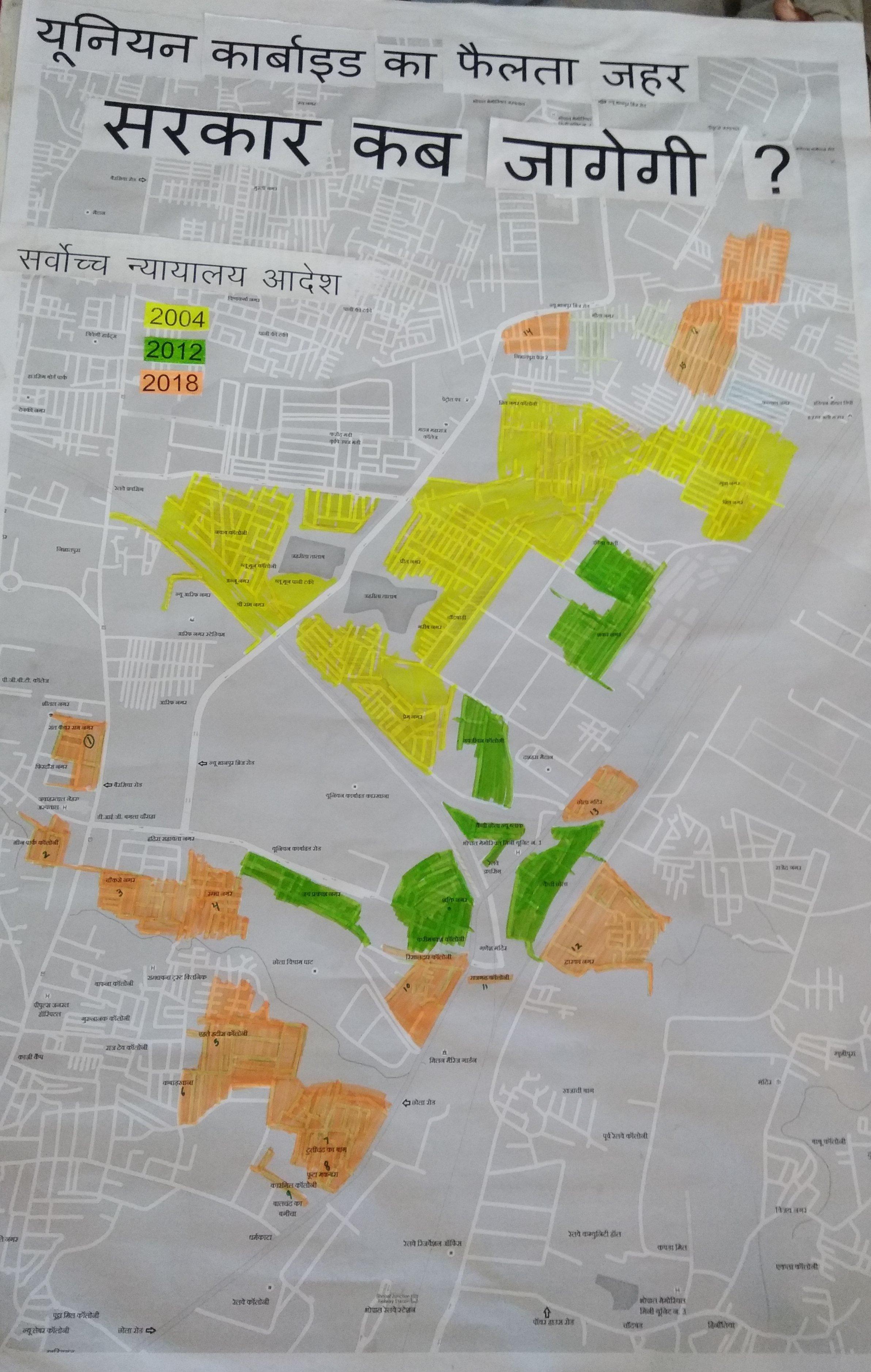 NewsClick
Interestingly, even the Bhopal Gas Tragedy Relief and Rehabilitation Minister, Vishwas Sarang, who himself is a victim of the world's disastrous tragedy, has not taken any measures to improve the condition of the gas-hit, claimed survivors.
Following the assembly poll in the state, the Bhopal gas victims held a meeting on September 18 and decided to vote for a candidate who will help them get Rs 5, 00,000 compensation.
"We have been betrayed by all political parties, and we have become outsiders in our own home. For us, the BJP is as good as the Congress," said the convener of the Bhopal Gas Peedit Mahila Udyog Sangathan, Abdul Jabbar said to a leading Bhopal portal.
"Our politicians are spineless. Even as 34 years have passed since the tragedy took place, no one stands by us. As a result, the gas-hit are leading a miserable life. So, this time we have planned to ask for compensation on notary." Jabbar added.
The city has also witnessed a poster with the slogan, 'Jo muavza dilaega, vote wahi le jayega' (whoever provides compensation will get the vote) carrying a historical representational photo of the tragedy.
For 34 years, the tragedy survivors got are peanuts in the name of compensation. They have been received a sum of Rs 25,000 and Rs 50,000 compensation. And Rs 200 as a stipend, that too through court because politicians are just making fake promises.
Also read: Shocking! UP woman allegedly burnt alive by 2 men after molestation in Sitapur; 1 arrested, 3 cops suspended