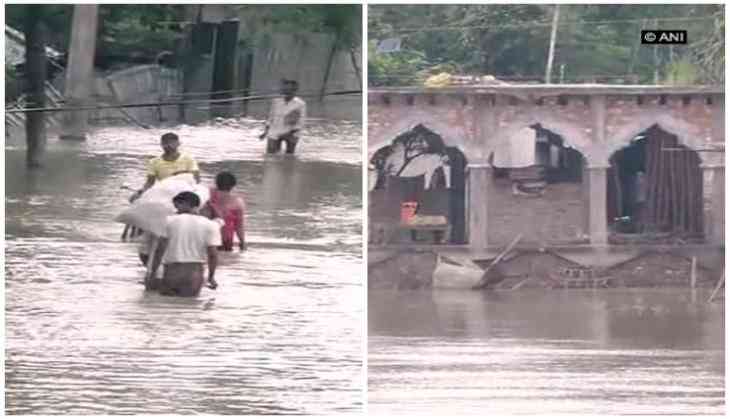 Speaking on the heavy floods in Bihar that have claimed 56 lives so far, Deputy Chief Minister Sushil Modi, on 16 August, said that the National Disaster Response Force (NDRF), State Disaster Response Force (SDRF) and the Army are working on war footing to fight the natural calamity the state is facing.
"It's a natural calamity. This intensity of the flood was unexpected, especially in places where people can't imagine of a flood. The teams of the NDRF, the SDRF and the Army are working on war footing. We will conduct an aerial survey of Valmiki Nagar, West Champaran. I thank all the officials, working in those regions, the whole day. Air dropping has also been started; but due to bad weather at some places, it can't be executed," he told ANI.
"Relief camps have been started in different places. Dry rations are distributed among people. They are also given cooked fool," he added.
Speaking on the recent updates in regard to the flood situation in the state, Pratyaya Amrit, principal secretary, Disaster Management, told ANI that NDRF teams have been rushed to Bettiah for rescue abd relief operations.
"We have called for four more NDRF teams," he said, adding, "56 deaths have occurred so far. There's heavy rainfall in Bettiah and Motihari."
He further said, "Relief material were not air dropped due to bad weather."
Meanwhile, a woman delivered a baby on-board an NDRF rescue boat in Madhubani district today. Both mother and son are healthy.
-ANI