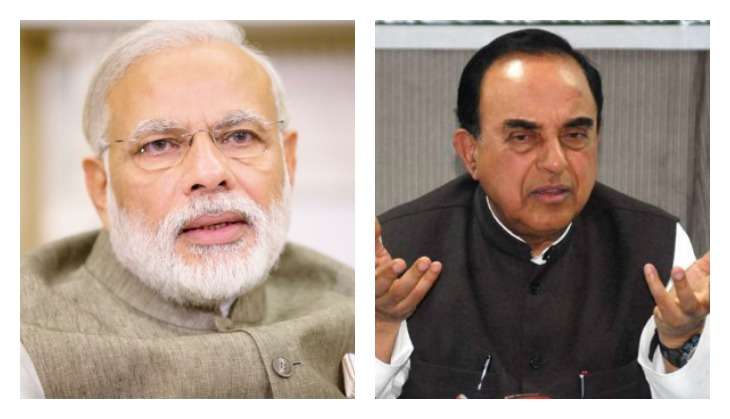 A day after PM Narendra Modi finally opened up about the Subramanian Swamy's controversy on an interview on Times Now, the Nationalist Congress Party (NCP) attempted to corner Modi saying that he should have 'spoken out on day one' to avoid this controversy.
"He (Narendra Modi) is just sending a message, anybody who thinks I am above the system will be dealt with. It shows even the Prime Minister does not have the courage to take his (Subramanian Swamy's) name and say that this man is behaving like this and he should behave properly," NCP leader Majeed Memon told
ANI.
"He ought to have risen on day one to avoid spreading of this controversy... Dr Swamy went on talking ill not only of Rajan, but then he followed Arvind (Subramanian) and even indirectly the Finance Minister," he added.
Prime Minister Modi in an interview to a Times Now anchor Arnab Goswami described Swamy's tirade against outgoing Reserve Bank of India (RBI) Governor
and others as "inappropriate" and asked the media to ignore him.
Prime Minister
Narendra Modi, without naming Swamy, said "such things are inappropriate. the nation won't benefit from such publicity stunts. anyone who believes he is bigger than the system is wrong".
"If anybody considers himself above the system, it is wrong. This fondness for publicity is never going to do any good to the nation," Prime Minister Modi said when asked about comments by a "Rajya Sabha MP" against top officials.
Responding to a poser on "hot heads who make extreme comments", the Prime Minister said the media should ignore such people.
"Don't make them heroes, they will stop," he said.
Swamy has in the past few days been attacking the RBI Governor, Chief Economic Advisor Arvind Subramanian and Economic Affairs Secretary Shaktikanta Das.
Swamy has also indirectly targeted Union Finance Minister Arun Jaitley, who disapproved of the attacks and backed the officials.
--
ANI copy