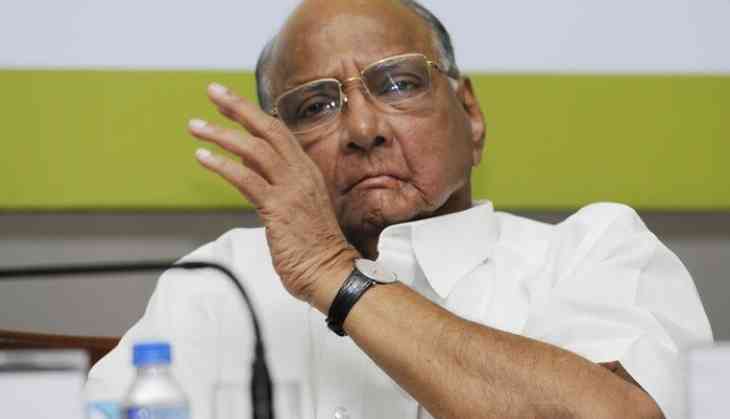 Nationalist Congress Party chief Sharad Pawar today said that if Narendra Modi's government was "effective" enough, there would not have been cases of corruption in the top hierarchy of the Central Bureau of Investigation.
Pawar asked the Modi led BJP government to act swiftly on the matter as the agency's reputation is at stake. He even attacked the government over the Rafale Jet deal and demanded a Joint Parliamentary Committee over the issue.
The infighting between the CBI director Alok Verma and his deputy, special director Rakesh Asthana has become a headline for every newspaper and has now turned ugly, wherein a Delhi court has sent DSP Devender Kumar, who was an aid of Asthana in the Special Investigation Team, to seven days CBI custody.
Pawar was answering at an event organized by television channel Aaj Tak, named "Mumbai Manthan."
"What was promised in 2014 is not seen on the ground after four years. (Former prime minister) Manmohan Singh tried his best to give a good government, intentions were best. That is not the situation today," Sharad Pawar said.
He added that "If the present government was effective, there would not have been bribery charges at the highest level in the CBI. Still the prime minister is silent. He should act."
He commented on the leadership of PM Narendra Modi, saying he was a strong leader for the BJP but not for the country.
"His ministerial team does not have the capacity to deliver. The Prime Minister's Office (PMO) is the most powerful. All decisions are taken there and the files are sent to the ministers to sign. The present government does only 'mann ki baat' and does not listen to 'jan ki baat' (people's voice)."
Also read: Union Minister Smriti Irani falsely claims her statement on Sabarimala temple as fake news; here's the video proof