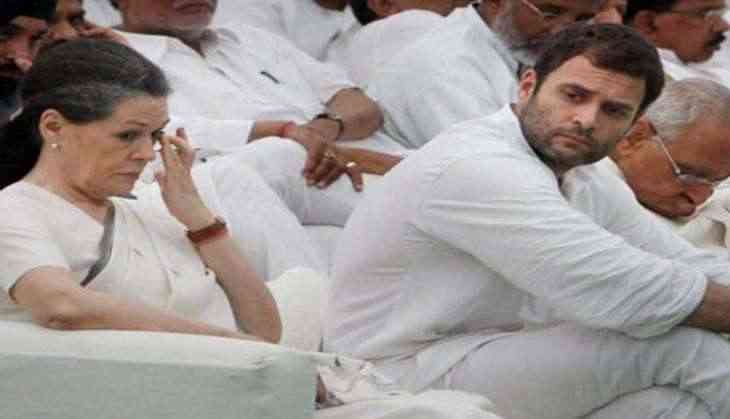 Rahul Gandhi-Sonia Gandhi
New Delhi [India], Dec 4 (ANI): The Supreme Court on Tuesday allowed the Income Tax department to continue with the tax re-assessment for the year 2011-12 of Congress President Rahul Gandhi, his mother Sonia Gandhi and Congress leader Oscar Fernandes but order will not be given effect to.
A bench headed by Justice AK Sikri asked IT department that an assessment order, if passed, cannot be given effect to till the final disposal of the case and posted the matter for hearing on January 8, 2019.
During the hearing, senior advocate Kapil Sibal and P Chidambaram told the top court that IT department is continuing with tax re-assessment and will pass an order by December 31.
"We must be protected," Sibal told the apex court bench also comprising Justice Ashok Bhushan and Justice S Abdul Nazeer.
As the bench was not sitting post lunch, it posted the matter for hearing on January 8, 2019, and ordered that in the meantime IT department can go ahead with the assessment but restrained against any coercive action against them.
The bench made it clear that the validity of assessment will be subjected to final verdict of the apex court.
Solicitor General Tushar Mehta appearing for the IT department urged the court that the case should be heard urgently but the bench said it will not be heard before January.
Passing the order, the top court said it was not expressing any opinion on merit of the petitions filed by the Gandhis and Fernandes.
The Apex Court was hearing the appeals of Gandhis and Fernandes challenging the IT department's decision to reopen tax assessment related to the National Herald and Young India transactions.
Rahul, Sonia Gandhi and veteran Congress leader Oscar Fernandes had challenged the September 10 verdict of the Delhi High Court after they failed to get any relief from the High Court.
High Court had dismissed their challenge on reopening of their tax assessments for 2011-12.
The IT department had told the High Court that the All India Congress Committee had transferred funds to the tune of Rs 99 crore to Associate Journal Ltd, the publisher of National Herald.
Rahul had willfully chosen to not disclose the fact that he held the director's post at Young India, IT department had contended.
However, Rahul's counsel had asserted before the High Court that the Congress president did not receive any income from the source, and hence is not liable for any tax.
The National Herald case is an ongoing case filed in 2012 by the Bharatiya Janata Party (BJP) leader Subramanian Swamy against Sonia, Rahul, their companies and associates.
In November last year, Rahul and Sonia stated that the application filed by Swamy was not bonafide and that its sole objective was to delay proceedings in a "lifeless case.
-PTI