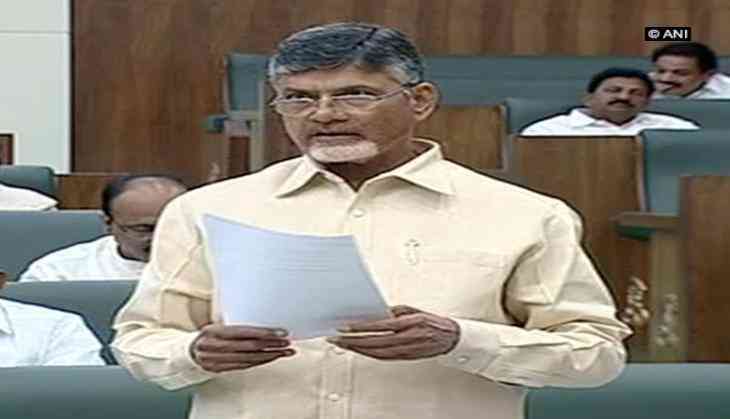 N. Chandrababu Naidu (ANI)
Andhra Pradesh Chief Minister N. Chandra Babu Naidu on Thursday requested Bharatiya Janata Party (BJP) leaders not to quit from the state cabinet.
Addressing the state assembly, Naidu thanked State Health Minister Kamineni Srinivas and State Endowment Minister Pydikondala Manikyala Rao, saying both brought considerable reforms to their respective departments.
"Our ministers in the central cabinet and the BJP ministers in our cabinet have resigned. However, these ministers worked good in the state. They brought considerable reforms in their departments. I thank them for their services," said Naidu.
"For the people of the state, we all must stand. I don't ask you to change your ideological stand. But to think of the state and please work for the welfare of the state. Both of them have been efficient in their work as ministers. I request them to continue work for the welfare of the state," he added.
Further criticizing Finance Minister Arun Jaitley, the chief minister asserted that the union minister did not do justice to the Andhra people
"What Arun Jaitley spoke yesterday? It is not good," he said.
"The BJP was the party who demanded special status to AP at the time of bifurcation. Venkaiah Naidu had asked in RS about the problems of AP. Congress had done injustice to the state. At that time we thought it would be better to have a support at the Central level and joined hands with BJP," he added.
He further drew a parallel with North-eastern states and accused the BJP of bias.
"You are giving hand holding to North Eastern states but not to Andhra Pradesh. You are giving industrial incentives to them, not to Andhra Pradesh. Why this discrimination?" he added.
Amid the deteriorating relations between TDP and BJP, Srinivas and Manikyala Rao resigned from Naidu's cabinet earlier today.
This development came hours after Naidu asked the TDP ministers to resign from the Union Cabinet.
--ANI