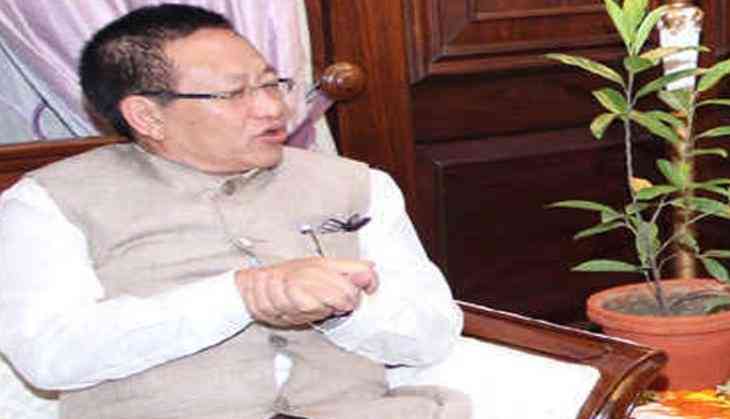 Nagaland Chief Minister T.R. Zeliang (ANI)
Nagaland Chief Minister T.R. Zeliang called on Union Home Minister Rajnath Singh here and presented him with the suggestions for a solution to the seven-decade-old Naga issue.
On the other hand, Home Minister Singh told Zeliang that the negotiations of various Naga groups with the interlocutor will continue.
The home minister also told the Nagaland Chief Minister that announcing the dates for assembly elections is the prerogative of the Election Commission and the elections have to be held on schedule. Any reports to the contrary are incorrect.
Zeliang statement came a day after the Naga Hoho, an apex Naga tribal body, sought Prime Minister Narendra Modi's help in postponing the Assembly polls, saying that the Naga insurgency problem should be resolved first.
The insurgency had begun in Nagaland soon after the country's independence.
The Centre and the National Socialist Council of Nagaland (Isak-Muivah) (NSCN-IM) had signed a framework agreement in 2015 following peace talks that started in 1997.
-ANI