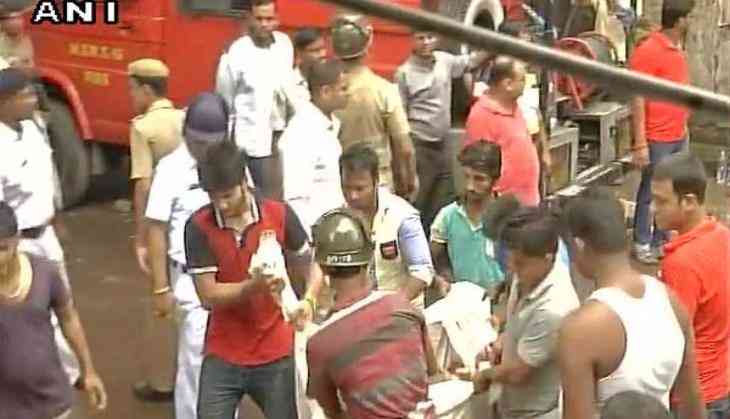 The collapse of a three-storey building at Bhendi Bazaar has claimed 10 lives so far, whereas 15, including two fire officers, are reported to be injured.
Husaini building, located near J.J. junction in the Pakmodia Street of Mumbai's Dongri area, collapsed on Thursday, with possibly 20-25 people buried under its debris.
The residential building situated Bohari Mahal, falls under the jurisdiction of the J.J. Marg Police Station.
The rescue operation is being carried out by the police team, a team of the National Disaster Response Force (NDRF), the fire brigade and ambulances.
25 people have been rescued so far in the operation that is still underway.
The heavy rains since Tuesday in Mumbai have weakened 791 buildings of the city, and the pre-monsoon survey has identified them as the 'most dangerous'.
-ANI