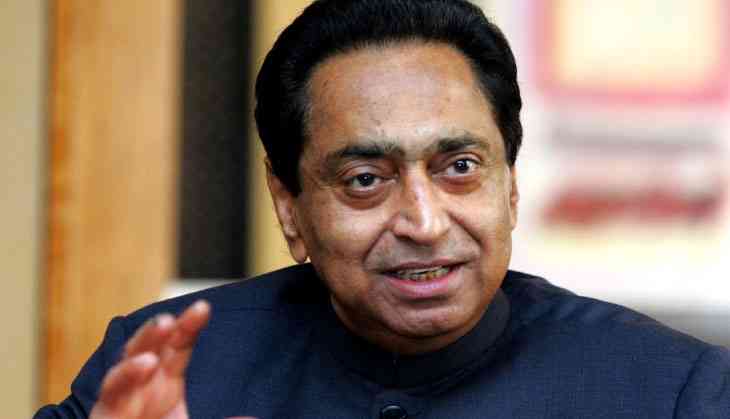 As the result of the Assembly election 2018 will be on December 11, the Madhya Pradesh Congress hints win in the state under Kamalnath's leadership. As ruling Bhartiya Janta Party has been mocking the opposition over its Chief Minister candidate, the grand old party has hinted that Kamalnath would be its Chief Minister choice in MP.
A poster was seen outside Madhya Pradesh Congress Committee office in Bhopal with a caption, "Madhya Pradesh Ki Janta Vah Karyakartaon ka Dhanyawad." It further added, " Kamalnath Ji Ke Netrutv me Congress ki Sarkar ka abhinandan." However, this is an indication that if Congress wins, Kamalnath will be it's CM choice.
Poster seen outside Madhya Pradesh Congress Committee office in Bhopal. #MadhyaPradeshElections2018 pic.twitter.com/w51FutVuY2

— ANI (@ANI) December 10, 2018
The polling for Madhya Pradesh Assembly election 2018, for the 229 constituency seats was scheduled on 28 November along with Mizoram. The counting of votes of the assembly election 2018 of Rajasthan, Madhya Pradesh, Chhattisgarh, Telangana and Mizoram is scheduled on 11 December.
The exit polls results for the assembly have been out that indicates Congress will dethrone Vasundhara Raje-led BJP government from Rajasthan and Shivraj Singh Chouhan from Madhya Pradesh. There is neck-to-neck fight between Congress and Raman Singh-led BJP government in Chhattisgarh.
To see how much exit polls are honest and correct, we have to wait until tomorrow.
Also read: Sidelined Upendra Kushwaha, RLSP Chief resigns as Union Minister; will be attending opposition meet