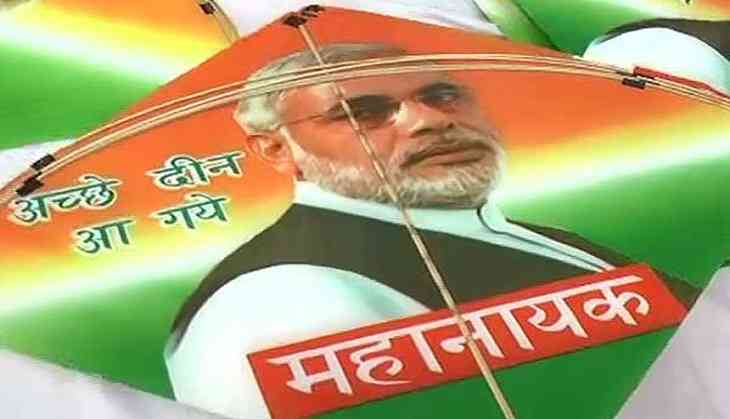 Prime Minister Narendra Modi seems to be the flavor of the upcoming Independence Day celebrations in Kanpur, as innumerable kites with photographs of Prime Minister Modi will dot the city skyline on that day.
Ahead of the celebrations, the city will witness a sea of colourful paper frames and hundreds of kite-fanatics engaged in the kite-flying scene.
There are kites depicting pictures of Prime Minister Modi, with mentioning like "Mahanayak" and "Acche din".
However, there are other kites with "evergreen theme" like Bollywood movie "Dangal" cartoon characters Doremon, Tom and Jerry, Barbie etc.
Unlike earlier times, this year has seen a rise in the sale of bigger designer kites with customers ordering special kites that come all the way from Bareilly and Jaipur.
-ANI