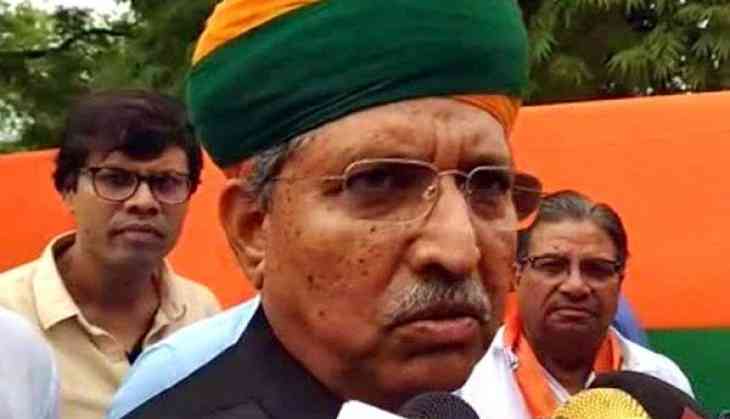 Union Minister Arjun Ram Meghwal on Sunday claimed that his remark on mob lynching was "misinterpreted".
He took to his Twitter handle today and said he 'deeply condemn' such incidents.
"I again reiterate that my statement is completely misinterpreted by few sections of media. We deeply condemn the incidents of mob lynching & @HMOIndia has issued an advisory to the state government in 2016 n July 2018 for taking strict action in such cases," Meghwal Tweeted.
While alluding that detractors are trying to defame the central government, Meghwal yesterday more lynching incidents will happen with the rise in popularity of Prime Minister Narendra Modi.
"The more popular Modi ji becomes, the more such incidents will happen. In Bihar election it was 'Award Wapsi', in Uttar Pradesh elections it was mob lynching. In 2019 elections it will be something else. Prime Minister Modi gave several schemes, their effects can be seen, this (lynching) incident is just one reaction to it," Meghwal said.
The union minister termed the anti-Sikh riots of 1984 as the biggest case of mob lynching in India.
He said, "we condemn mob-lynching but this isn't a single incident. You have to trace this back in history. Why does this happen? Who should stop this? What happened with Sikhs in 1984 was the biggest mob lynching of this nation's history."
The union minister had made the remark yesterday while reacting on alleged mob lynching of a man in Rajasthan's Alwar over suspicion of cow smuggling on the intervening night of Friday and Saturday.
The police immediately had rushed the victim to a nearby hospital, where he was declared brought dead.
--ANI