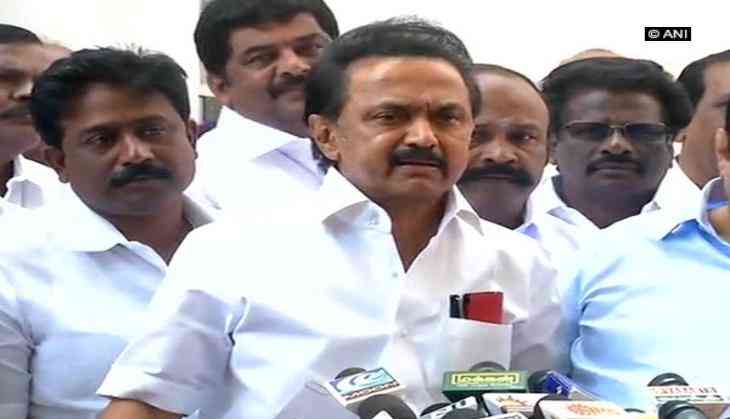 Dravida Munnetra Kazhagam's (DMK) working president MK Stalin on Sunday filed nomination for the post of president, which has been lying vacant after the demise of his father M. Karunanidhi on August 7.
Stalin will be standing against his brother MK Alagiri in the party presidential election, which is scheduled to be held on August 28.
Alagiri was expelled from the political outfit in March 2014 by Karunanidhi, who was the then president of DMK, for slanderous attacks on senior party members and carrying out anti-party activities.
The political battle between the brothers got more intense after Alagiri on August 13 claimed, "All the supporters in Tamil Nadu are on my side and are encouraging me only. Only time will give the answers; that is all I am willing to say now."
Founded by C. N. Annadurai in 1949, DMK was a breakaway faction from the Dravidar Kazhagam that was popularly known as Justice Party until 1944. This political outfit had been headed by Karunanidhi from 1969 until his death in August.
(ANI)