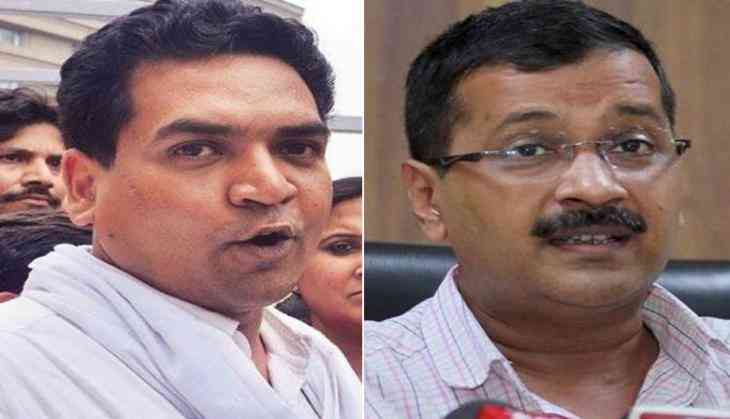 Sacked Aam Aadmi Party (AAP) Kapil Mishra on 27 may made yet another attack on Delhi Chief Minister Arvind Kejriwal, accusing him of Rs. 300 crore worth scam in the health care department of the state.
"Delhi government gave the largest allocation in budget to health and now the government doesn't even have basic medicines for people," Mishra said in a presser here.
"In this scam, first the purchasing power of hospitals was curbed and Central Procurement Agency (CPA) was formed. Then the medicines were bought in advance for which the hospitals didn't have requirement or space to keep. Now when the medicines are actually required, neither the government nor the hospitals have the medicines."
He added that there is also discrepancy in the prices of hundred ambulances that were bought, saying the actual cost of an ambulance is Rs.11 lakh but the government bills show that these ambulances were bought for Rs. 23 lakh.
Mishra also claimed that many junior doctors were promoted superseding many seniors, adding that there is an attempt to divert the blame from Delhi Health Minister and Health Secretary to Chief Secretary.
Mishra informed that he will go and file First Information Report (FIR) on the basis of the evidences and will take all these evidences to Lieutenant Governor Anil Baijal.
Following is the list of accusations laid by Mishra against Arvind Kejriwal so far:
May 19: Mishra claimed AAP is involved in 'Hawala' and foreign funding
May 14: Mishra accused AAP for misleading the Election Commission and Income Tax department.
He added that the party is continuously involved in money laundering.
He also alleged that donations were made to the party by 16 shell companies of its own MLA.
On May 8: Mishra accused that the Chhatarpur seven acre farm house deal and Rs. 10 core fake bill scam of Public Works Department (PWD), was done for Kejriwal's brother in law.
He also added that there are inconsistencies and corruption in the donations made to the party that he has informed Central Bureau of Investigation about.
He also alleged that AAP leaders like Ashish Khetan, Sanjay Singh, Satyendra Jain, Raghav Chadha and Durgesh Pandey used party funds to travel abroad.
On May 7: Mishra revealed that he was witness to Delhi Health Minister Satyendra Jain offering a Rs. 2 crore bribe to Chief Minister Arvind Kejriwal.
On May 6: Mishra alleged he was removed from the position of Delhi Water Minister because he was going to submit the names of those people involved in the tanker scam to the Anti Corruption Bureau (ACB).
-ANI