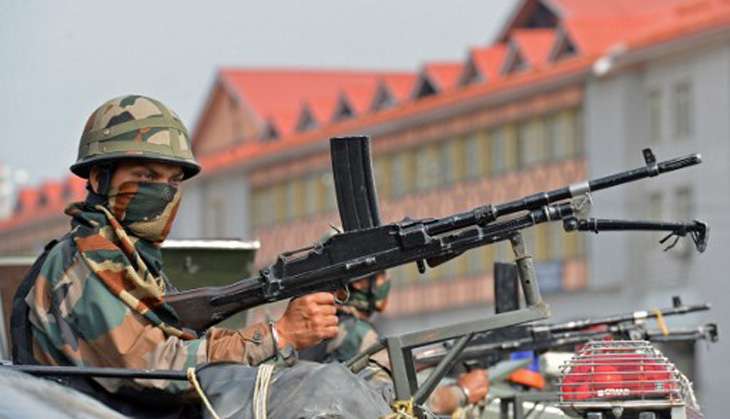 Jammu and Kashmir Chief Minister Mehbooba Mufti met Western Army Commander Lt. Gen Surinder Singh on 24 November and reportedly reviewed the security situation in the state with him.
The meeting between the two took place a day after the Indian Army launched a massive assault along the Line of Control (LoC) to revenge the Indian soldier who was mutilated and two others who were killed, reportedly by the Pakistani army during ceasefire violation on 22 November.
According to reports, three Pakistani soldiers and four civilians were killed in the attack that was launched by Indian Army. Following which, the the Directors-General of Military Operations (DGMOs) of the two countries spoke on the hotline to discuss the situation.
According to The Hindu, the official statement said, "In an unscheduled hotline interaction, requested for by Pakistan, Indian DGMO Lt. Gen. Ranbir Singh spoke to his counterpart at 1830 hrs today. Pak. DGMO informed of civilian casualties on Pak. side by Indian firing along the LoC. Lt. Gen. Ranbir Singh expressed grief at Pak. civilian casualty but emphatically stated that retaliatory firing by Indian troops has only been carried out targeting locations from where Pakistan has initiated ceasefire violations on Indian posts. Lt. Gen. Ranbir Singh expressed his concerns to Pak. DGMO on casualties caused to Indian civilians and soldiers due to unprovoked Pak. firing."
The statement added that the Indian DGMO Singh also raised the issue of infiltration attempts by terrorists into Jammu & Kashmir and the "unethical act of mutilation of an Indian soldier" close to the Line of Control by terrorists infiltrating from Pakistan.
"The Pak. DGMO was exhorted to exercise strict control on their troops to refrain from any nefarious activities. This would lead to return of normalcy along the LoC. However, he was categorically informed that if any ceasefire violations were initiated by Pak. troops or any infiltration attempts were made by terrorists from Pakistan-occupied Kashmir or territory under its control it would invite an appropriate response by the Indian Army," the statement said, reports The Hindu.