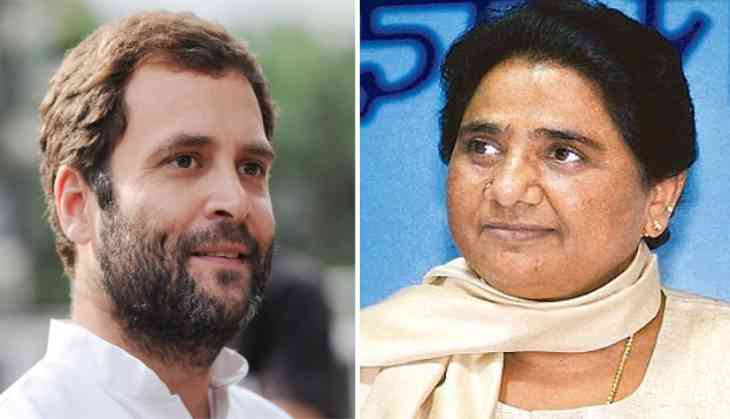 Bahujan Samaj Party (BSP) supremo Mayawati has removed party vice-chairperson and national coordinator Jaiprakash Singh after he called Congress president Rahul Gandhi unfit for the prime ministerial post.
While addressing a press conference in the capital on Tuesday, the former Uttar Pradesh chief minister also mentioned about Singh's speech in which he spoke against her party's ideology.
"I came to know about BSP national coordinator Jai Prakash Singh's speech in which he spoke against the ideology of BSP and also made personal remarks against the leadership of rival parties. It's his personal opinion. So, he has been removed from his post with immediate effect," said Mayawati.
She warned party cadres against committing similar mistakes. Instead, the party workers were advised to speak only about the party's ideology and senior leaders who have inspired millions of people in the past.
She categorically told party's rank and file not to disclose any information about the party's prospective alliances for the upcoming polls.
"In Uttar Pradesh and other states as well, until an alliance with a party is announced, members of the Bahujan Samaj Party should refrain from speaking anything about it at any level. They should leave it to the high command, " said BSP supremo.
Mayawati also advised her party leaders that while addressing public meetings they should read from written speeches rather than speaking extempore. This practice would help avoid scope of committing mistake.
"I suggest that each leader of the BSP should first write their views on a piece of paper before giving out any speech in public, " she said.
(ANI)