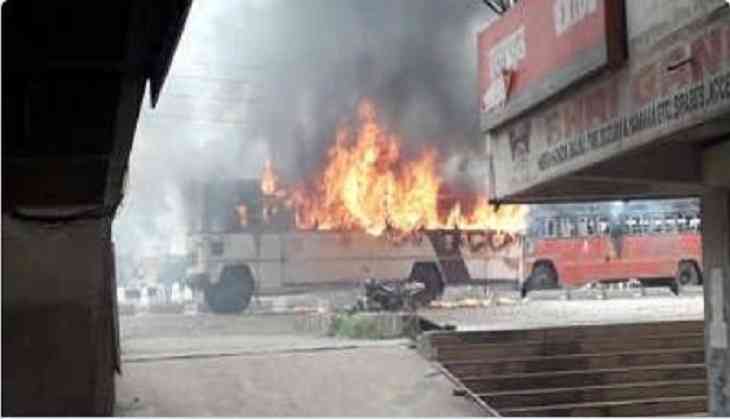 Maratha reservation protest has not called off yet as the state is still facing several incidents like a roadblock, attack on Police and clashes at various places occurred on Monday. Even one person has committed suicide by jumping in front of the running train. On the other hand, in Pune, over 100 vehicles have been burnt by miscreants involved in the protest. Whereas protesters have also warned the 'jail bharo' movement in Mumbai from 1st August.
In Pune's Chakan area and its nearby area like Osmanabad, Solapur, Kolhapur, Nandurbar and Aurangabad, here some sporadic incidents of aggravation, violence, road blocking like incidents news have come to light. However, section 144 has been imposed in many Police station areas.
पुणे: चाकणमध्ये आंदोलनाला हिंसक वळण; आंदोलकांनी बस पेटवली#pune #chakan #MarathaReservation #MarathaQuotaStir pic.twitter.com/7nD4ODimPB

— Maharashtra Times (@mataonline) July 30, 2018
Aurangabad's Pramod Hare has committed suicide after sharing his post on Facebook. He has committed suicide on Sunday but his dead body was recovered on Monday from Mukundwadi Railway Station.
Two dozens vehicles, including five buses of state transports, were set on fire after the Maratha movement became violent in Pune's Chakan, Hinjewadi, Khed and Pune-Nashik Highway.