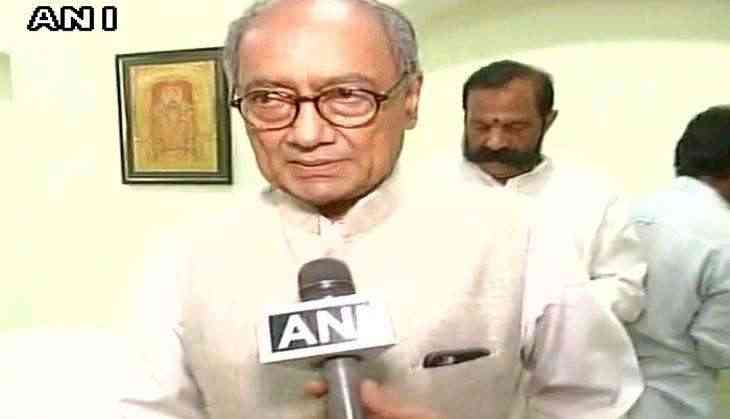 Congress leader Digvijaya Singh on 31 March, 2017 sought an apology from Goa CM
Manohar Parrikar
for "cheating the people of the state", and asked him to thank Union Minister
Nitin Gadkari
for "aggressive MLA buying", thus helping him form the government in the coastal state.
"Shame on you Mr Parrikar and your hunger for Power. You have cheated the People of Goa. Apologise to them," he said on Twitter.
His remarks came a day after the Goa Chief Minister took a dig at him by thanking him for the government formation in the state.
Singh said Parrikar should instead thank Nitin Gadkari for doing "aggressive MLA buying".
"Manohar Parrikar thanks me for letting him form Govt in Goa. If he has to thank anyone, it is Nitin Gadkari who did aggressive MLA shopping on 12 March, 2017 early morning from an hotel in Goa.

"And the Goa Governor who violated the Constitution, Sarkaria Commission guideline and the Supreme Court...and robbed the mandate of people of Goa," he said in a series of tweets.

In Goa, the Congress had emerged as the largest party after the recently held polls, but the BJP led by Parrikar managed to form the government with the support of other parties.
-PTI