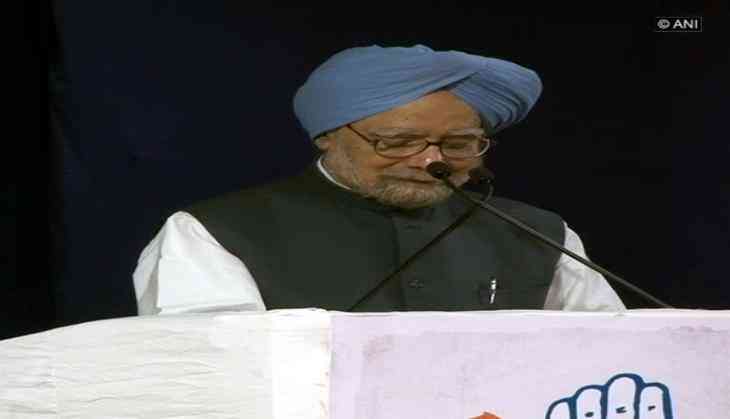 Former Prime Minister Manmohan Singh on 7 November termed the present National Democratic Alliance (NDA) government's plans to introduce a bullet train between Ahmedabad and Mumbai as an exercise of vanity.
"Bullet train, launched with much fan fare, is an exercise in vanity. Did the Prime Minister consider an alternative to the high speed train by upgrading the broad gauge railway? By questioning bullet trains does one become anti-development? Does questioning the GST and demonetisation make one a tax evader?" Singh asked.
Dr. Singh said the attitude of suspecting everyone of being anti-national is damaging to the democratic discourse.
"This attitude of suspecting everyone to be a thief or an anti-national, low level rhetoric, is damaging to the democratic discourse," he added.
"While denigrating the past, the Prime Minister is also exaggerating what he will do in the future," he further said.
Also read: Manmohan Singh: Demonetisation was organised loot
In September, Prime Minister Modi and his Japanese counterpart Shinzo Abe had launched the Ahmedabad-Mumbai bullet train project.
Also read: Tax terrorism eroded confidence of Indian businesses: Manmohan Singh
India has pledged to build high-speed railways, focused on the four major cities of Delhi, Mumbai, Kolkata and Chennai.
-ANI