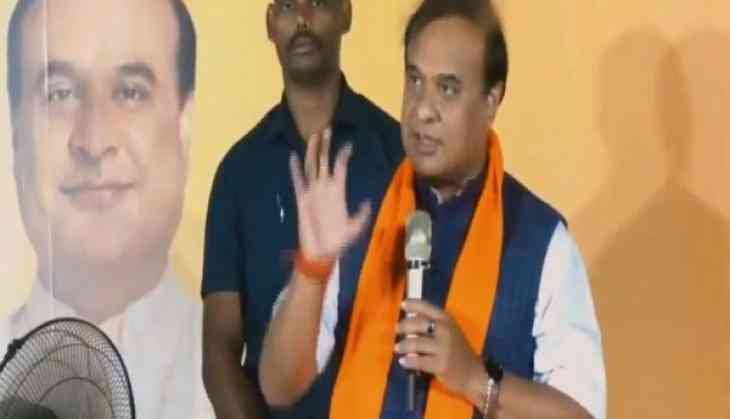 Assam Chief Minister Hemanta Biswa Sarma (File Picture)
Guwahati (Assam): Following clashes in parts of Manipur, several families affected by the recent incidents have sought refuge in Assam, Chief Minister Hemanta Biswa Sarma said on Friday.
"Several families affected by the recent incidents in Manipur have sought refuge in Assam. I have requested the District Administration of Cachar to take care of these families. I am also in constant communication with the HCM @NBirenSingh and have pledged the full support of the Assam Government during this hour of crisis," Assam CM tweeted.
Violence broke out on May 3 during the 'Tribal Solidarity March' called by the All Tribal Student Union Manipur (ATSUM) in the Torbung area of Churachandpur district to protest the demand by Meiteis, who dominate the Imphal Valley, for Scheduled Tribe (ST) status.
Earlier, the Northeast Frontier Railways cancelled all Manipur-bound trains. "No trains are entering Manipur till the situation is improved.
The decision has been taken after the Manipur government advised to stop train movement," Sabyasachi De, Chief Public Relations Officer (CPRO) of Northeast Frontier Railway told ANI.
Meanwhile, the Indian Railways have also cancelled the operations of four trains for May 5 and May 6 following violence in the State. "Manipur state authorities have advised to stop train operations in Manipur due to the prevailing Law and Order situation there. Four trains have been cancelled. The decision was taken initially only for May 5 and 6," the railways said.
Moreover, Army and paramilitary forces have been deployed in Manipur and flag marches are being held to control the situation after violence erupted broke out on May 3 during a rally organised by the All Tribals Students Union (ATSU) Manipur to protest the demand for inclusion of Meitei/Meetei in the Scheduled Tribe category. Union Home Minister Amit Shah on Thursday held two meetings over video-conferencing and spoke with the Chief ministers of Manipur and neighbouring states over the situation in the northeastern state.
(ANI)