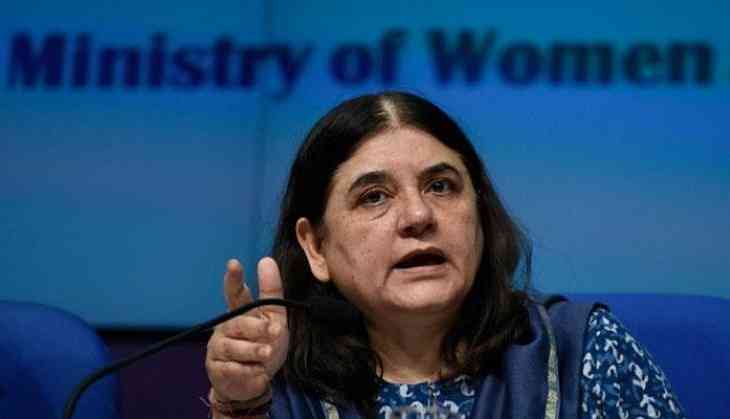 Union Minister Maneka Gandhi, BJP's candidate from Sultanpur has received a notice by District Magistrate of Sultanpur over the communal remark. Maneka Gandhi reportedly made a controversial remark on Muslim voters in a public gathering. She reportedly told Muslims in Sultanpur to vote for her if they wanted her to get their work done.
"I have already won this election, now it is for you to decide," the BJP leader could be heard saying on Thursday.
"The Election Commission has taken cognisance of the matter. District Magistrate, Sultanpur has issued a show-cause notice to her and a report has been sent to the poll body," BR Tiwari, Additional Chief Election Officer said.
However, later on, Friday Union Minister clarified that her words had been twisted. "I love Muslims and I had myself called a meeting of the BJP's minority cell. I only meant to say that I am winning the elections and their participation would be like 'daal pe chaunka'."
A video clip of BJP candidate from Sultanpur, Maneka Gandhi's speech in Sultanpur's Turabkhani area is being widely shared on social media.
"This is important. I am winning. I am winning because of the love and support of people. But if my victory is without Muslims, I won't feel that good. Dil khatta ho jayega (Things will become sour). Then when a Muslim comes to me for work, I think let it be, how does it matter. It's all giving and take, isn't it? We aren't all sons of Mahatma Gandhi, are we? (laughter). It's not that we keep on giving and then losing in the election. This victory will happen with or without you."
A little later, she also says, "I have already won the elections, but you will need me. This is your chance to lay the foundation. When the election comes and this booth throws up 100 votes or 50 votes, and then you come to me for work we will see...I don't see any divides, I see only pain, sadness and love. So it is up to you..."
Also read: Maneka Gandhi's message for Muslim voters in Sultanpur: 'Vote for me or else...'