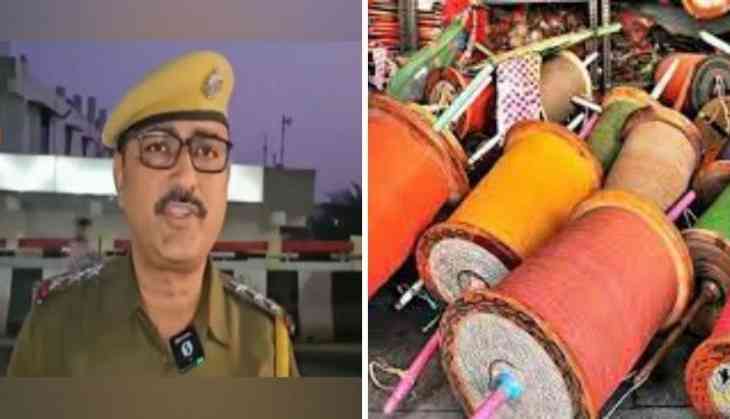 Man dies after Chinese manjha slits his neck
Barmer (Rajasthan): A man lost his life after coming into contact with a Chinese manjha that slit his neck vein in Rajasthan's Barmer on Monday, officials said.
"A person riding a motorcycle got his neck vein cut by a Chinese manjha. He was taken to the hospital, where he died during treatment," Barmer police station in-charge Gangaram said.
Further investigation is underway, and action is being taken.
Understanding the Danger of Chinese Manjha
Chinese manjha, also referred to as mono kite or nylon manjha, is known for its perilous nature. Composed of nylon thread, it can be mistaken for plastic due to its texture. These manjhas, often available at a low price in the market, pose a significant risk and demand attention to prevent further incidents of this nature.