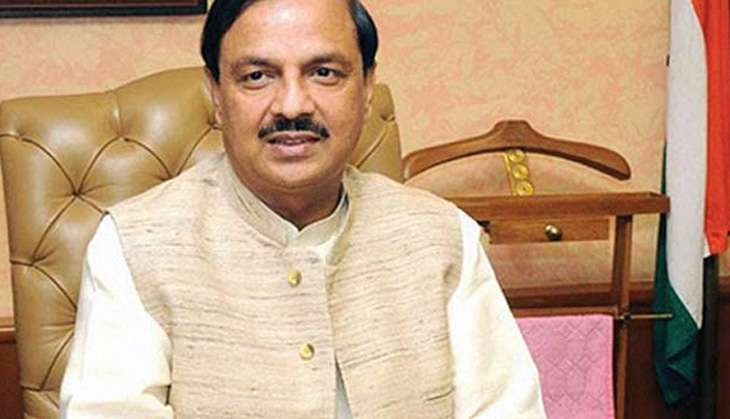 Delhi Chief Minster Arvind Kejriwal on 28 November raised questions on Mahesh Sharma's daughter wedding, when he tweeted questions about how is he managing to fund his daughter's wedding with just Rs 2.5 lakh.
However, the minister of State for Culture and Toursim was quick to respond to this query of the AAP leader. Sharma corrected Kejriwal's question by responding that it is his son's wedding and not daughter's. He further added that all the payments for the wedding were paid through banks.
अपनी जानकारी सही करिये। मेरे बेटे की शादी है। जी हाँ, सभी पेमेंट बैंक के माध्यम से की जा रही है। https://t.co/zXsr2ikMXb

— Dr. Mahesh Sharma (@dr_maheshsharma) November 28, 2016
भाजपा सांसद महेश शर्मा की बेटी की शादी है। क्या सारी चेक से पेमेंट कर रहे हैं? क्या ढाई लाख रुपए में शादी कर रहे हैं? उनके नोट कैसे बदले गए?

— Arvind Kejriwal (@ArvindKejriwal) November 28, 2016
"Correct your information. It is my son's wedding. Yes, all payments are being made through cheques," Dr. Mahesh Sharma tweeted.
With the demonetisation move causing a certain cash crunch nation wide, the opposition is leaving no stone unturned to criticise any cash-related activity carried out by the BPJ camp.