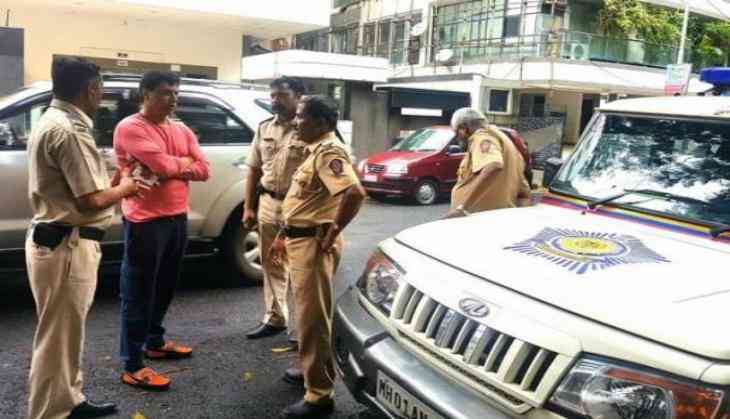 The Government of Maharashtra on 17 July announced that it is providing appropriate security for well known filmmaker Madhur Bhandarkar in the wake of the criticism that he has attracted for making his latest movie "Indu Sarkar".The security has been provided after a scheduled press conference of Bhandarkar in Nagpur was cancelled when Congress activists did not allow him to come out of his hotel.
The film is set against the backdrop of the 1975-77 Emergency and has characters inspired by the late Prime Minister Indira Gandhi and her son Sanjay Gandhi.
According to media reports, Bhandarkar was putting up at Hotel Centre Point, in Nagpur's Ramdaspeth area.
His press conference was scheduled to be held at the Port O' Gomez restaurant in Gandhi Nagar at 11.30 a.m., but, around 50 Congress workers, led by city president Vikas Thakre, gathered in front of the hotel and started raising slogans against the filmmaker and the movie.
Sensing trouble, Bhandarkar cancelled his press conference at around 11.15 a.m. His personal staff passed on the message to the journalists gathered at Port O' Gomez.
Around 10 to 12 workers were also present at the press conference venue but they did not do anything as Bhandarkar did not turn up.
Bhandarkar on his part tweeted another post to Congress vice president Rahul Gandhi, saying "Dear @OfficeOfRG after Pune I have 2 cancel today's PressCon at Nagpur. Do you approve this hooliganism? Can I have my Freedom of Expression?"
Bhandarkar had to cancel the promotional activity of 'Indu Sarkar' in Pune on 15 July after receiving threats from local Congress party workers.
In Pune too, the management of the hotel where the director had put up advised him not to go outside.
On the charge that the film maligns the image of Indira Gandhi and other Congress leaders of the past, Bhandarkar said, "I have not made the film to malign anyone. Otherwise I would have made a 100% documentary, and not a film."
-ANI