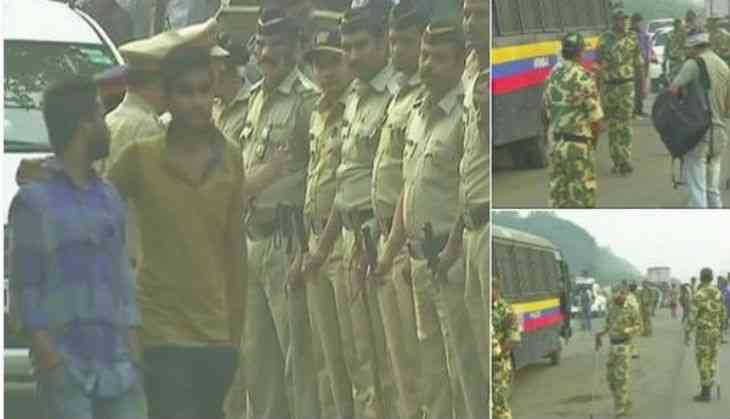 Section 144 has been imposed in Maharashtra's Thane area till midnight of January 4, in the wake of the statewide band called by the dalit outfits, protesting against the Bhima-Koregaon violence.
The protestors even halted the trains at Thane railway station pertaining to the same.
"Few protestors tried to disrupt railway services at Thane, but were immediately cleared by RPF and GRP officials. Services are running uninterrupted on Central Railway as of now" says Chief Public Relations Officer (CPRO) Central Railway.
Huge security forces have been deployed in Ghatkopar's Ramabai Colony and Eastern Express Highway to keep a check on any case of violence.
Violence spilled over to adjoining parts of Maharashtra after clashes broke out between the Dalits and alleged right-wing groups on January 1, during the bicentenary celebration of the Bhima-Koregaon battle near Pune.
The right-wing groups were objecting to the observance of 'Victory Day' since they considered it to be an anti-national celebration.
Both RSS and BJP are being accused of instigating the violence by opposition leaders.
In the battle, which was fought between the British East India Company, containing Dalits in its infantry, and the Peshwas, who were upper-caste Brahmins, at Koregaon Bhima on January 1, 1818, the Marathas ultimately withdrew. Since then, the lower-caste communities have been viewing it as a symbolic victory for themselves.

- - ANI