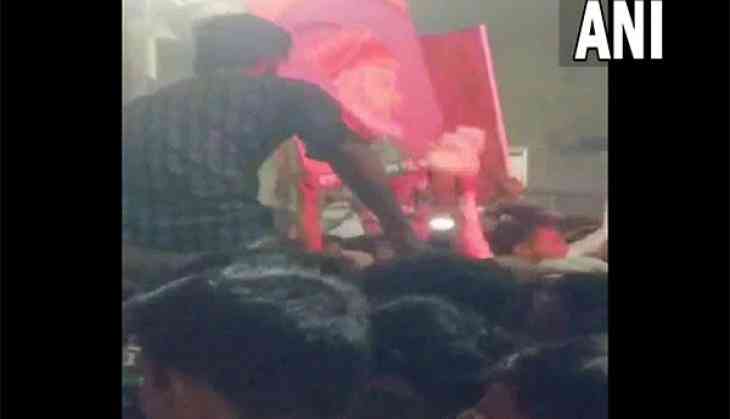 Visual from the viral video of people dancing with Aurangzeb's photo (ANI)
Washim (Maharashtra): A case was registered against eight people for allegedly dancing with Aurangzeb's photo in the Mangrulpuir of Washim district of Maharashtra, said Mangrulpuir police inspector Sunil Hud.
The incident came to light after a video went viral on Sunday night.
Mangrulpir Inspector told ANI, "Some youths carried Aurangzeb's photos during Dada Hayat Qalandar's urs on Jan 1 and raised slogans. Case registered."
(ANI)