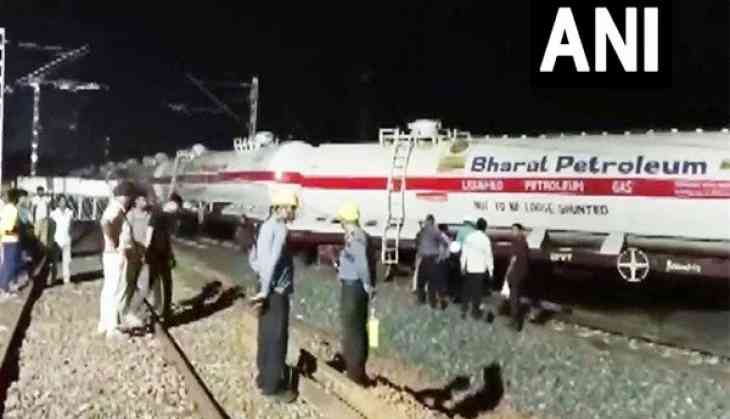 Two wagons of goods train carrying LPG derail in Jabalpur (ANI)
Jabalpur : Two wagons of LPG rake of a goods train derailed in Shahpura Bhitoni of Madhya Pradesh's Jabalpur, Railway officials said on Wednesday.
According to the West Central Railway CPRO, the derailment took place while the goods train was placed for unloading.
"Two wagons of the LPG rake of a goods train derailed while being placed for unloading last night. No mainline movement of trains was affected. Train movement is normal in the main line. Restoration work started after sunrise in the presence of siding authorities. Fitness certificate issued by siding owner", CPRO West Central Railway said.
More details are awaited.
At least 275 lives were lost and over 1000 individuals were injured in a three-train collision in Odisha's Balasore on June 2. The railways said that as far preliminary investigation the accident may have resulted on account of 'signalling interference'. The preliminary report on the tragedy said the three-way accident involved Bengaluru-Howrah Superfast Express, the Coromandel Express and a goods train on three separate tracks at Bahanaga Bazar Station in Balasore district.
As many as 17 coaches of these two passenger trains were derailed and severely damaged in the accident on Friday evening.
(ANI)