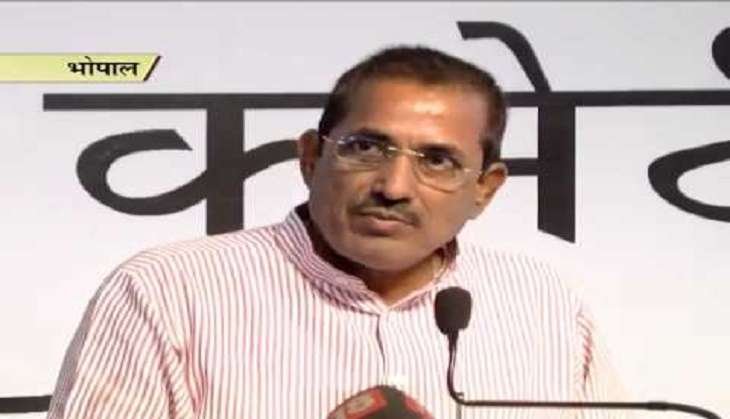 Satyadev Katare, Leader of Opposition (LoP) of the Madhya Pradesh Legislative Assembly passed away today at a private hospital in Mumbai.
Katare was undergoing health issues since the last few months and had even gone to New York for treatment.
An MLA of the Indian National Congress, Katare started his political life from a remote village called Manepura near Bhind, Madhya Pradesh. He was awarded with the title of "Best Youth Coordinator" for his dedication and work in Muzaffarpur district of Bihar.
He was appointed as General Secretary of Madhya Pradesh Youth Congress in 1985 and discharged his duties till 1990. In 1995, he was awarded as a best Minister.
Here's how our political leaders paid their tributes:
Deeply saddened by the news of demise of Senior Leader Satyadev Katare ji. May God give strength to the bereaved family to bear this loss.

— Vasundhara Raje (@VasundharaBJP) October 20, 2016
मध्यप्रदेश के नेता प्रतिपक्ष #SatyadevKatare जी का निधन अत्यंत दुःखद है।
वह अच्छे वक्ता एवं संसदीय नियमों के जानकार थे। 1/2

— Kailash Vijayvargiya (@KailashOnline) October 20, 2016
ईश्वर #SatyadevKatare जी की आत्मा को सदगति प्रदान करे और शोकाकुल परिवार को दुःख सहने की शक्तिप्रदान करे। ॐ शांति! 2/2

— Kailash Vijayvargiya (@KailashOnline) October 20, 2016
मध्यप्रदेश के नेता प्रतिपक्ष श्री सत्यदेव कटारे के निधन का समाचार अत्यंत दुखदायी है। ईश्वर से दिवंगत आत्मा की शांति की प्रार्थना करता हूँ।

— ShivrajSingh Chouhan (@ChouhanShivraj) October 20, 2016