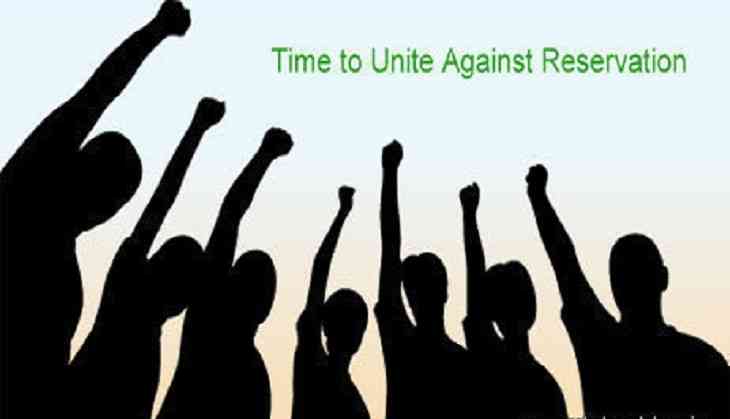 An anti-quota organisation Sunday announced that they would float a political party on October 2 and contest all the 230 seats in the Madhya Pradesh assembly polls, due later this year.
Samanya Pichhada Evam Alpsankhyak Varg Samaj (SAPAKS) leader Hiralal Trivedi said the outfit would be named as SAPAKS Party.

A rally was addressed here by leaders of Shree Rajput Karni Sena among 70 other organisations.
Karni Sena chief Lokendra Singh Kalvi and other speakers blasted the Central government for restoring the provisions of the SC/ST Act.
The leaders demanded that "discrimination" based on castes in welfare schemes of the government end.
(PTI)