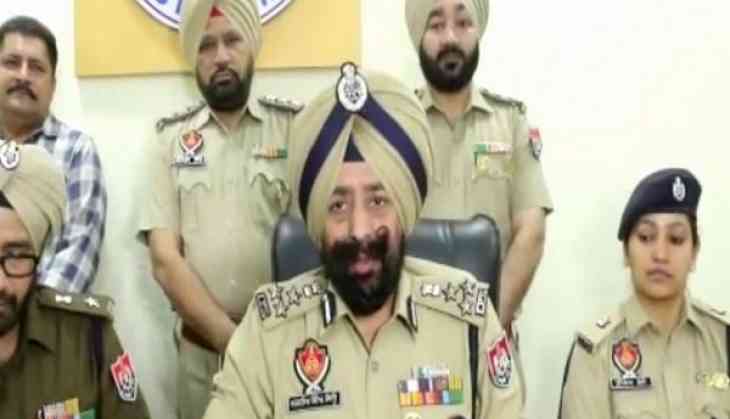 recruitment racket busted
Ludhiana police have busted a recruitment racket run by an accused in Sangrur Jail who was posing as an Additional Director of Police of the Crime and Criminal Tracking Network and Systems.
Aman Kumar aka Avilok Viraj Khatri, a resident of Kurukshetra Haryana who was posing as ADGP of CCTNS is linked to NCRB. The police have also arrested another accused named Pankaj Suri who hails from Ludhiana. Aman Kumar had made Pankaj Suri pose as an officer of Commandant rank.
Police commissioner Mandeep Singh Sidhu lauded the cyber wing of Ludhiana police department for working on the information received from sources and solving the case. A case has been registered in this regard at police station division number 7.
Ludhiana resident Pankaj Suri was arrested during the investigation and produced before the court. He was sent to police remand for 5 days by the court.During interrogation, Pankaj Suri told the police that Aman is the mastermind of this racket and he ran the racket while in jail through his mobile phone.
Apart from Punjab, the accused had also got fake forms of CCTNS Volunteers filled in the name of recruiting fake Commandants and Deputy Commandants in different parts of the country including UP, Jharkhand, Maharashtra, Telangana. This whole racket used to run online and money was requested through Paytm.
So far the accused have cheated around 400 people and have received Rs 999 per person. During the investigation, the police recovered 3 laptops, a printer, 5 mobile phones, 4 stamps, two fake ID cards and a fake letter from Pankaj Suri.
Also Read: Excise Case: ED gets 6 days remand of Hyderabad businessman Arun Ramchandra Pillai
Pankaj Suri informed the police that a case of forgery has been registered against Aman earlier also. Apart from this, as informed by the police the Sangrur Jail Administration has also registered a case against him.